These 'Robocops' Can Detect Weapons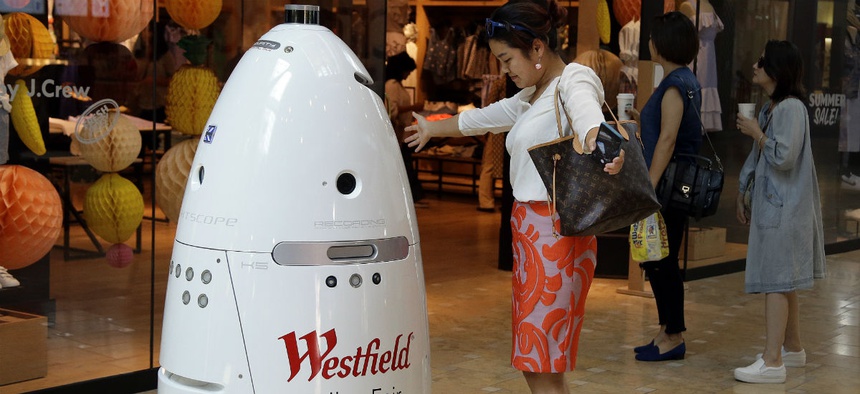 Some robots are designed to deliver you food or help you with chores, but these new robots from Knightscope are more focused on security and surveillance, specifically designed to autonomously monitor indoor and outdoor areas for potential threats. So in the near future you might spy them in malls and airports, patrolling alongside human security guards.
One Knighscope Robot, the K1, uses the same millimeter wave technology used at Transportation Security Administration checkpoints in airports. It can determine the size and shape of weapons, and even detect radiation if the situation calls for it.  K1 will also be put in use at airports in the future, particularly at luggage collection areas .
All Knightscope robots collect and process data from a range of sensors including sonar, lidar and thermal imaging. Companies monitor the data and activity and implement security measures based on their findings. 
In 2018 the company will add a new feature, "Audio Event Detection," which is designed to help security professionals more accurately locate and investigate crimes. William Santana Li, the CEO of Knightscope refers to it as, "The opposite of voice recognition. Can you tell me all the little intricacies of the environment and not focus on just the voice. So if you heard footsteps, can you learn what a footstep sounds like?"
To see these bots in action, check out the video below from CNET: