Which 'Star Wars' Droid Would Be Helpful on a NASA Space Mission?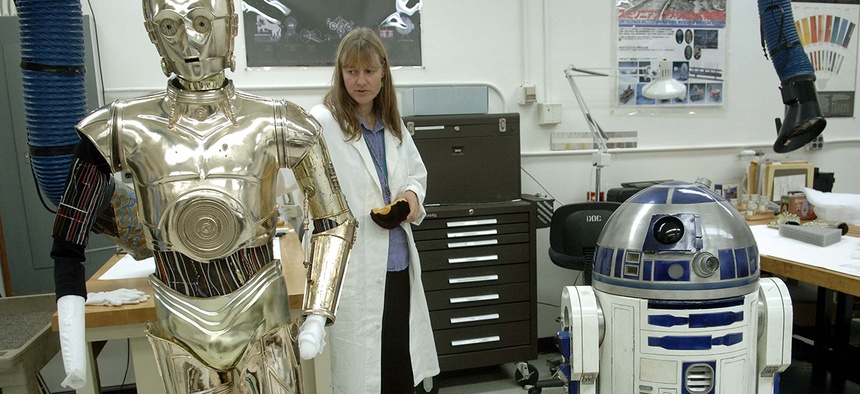 Both in our own solar system as well as in a galaxy far, far away, robots play an important part in space exploration. But which of the famous droids from the "Star Wars" franchise -- R2-D2, C-3PO or newcomer BB-8 -- would actually be the most useful during real missions?
According to roboticist Brett Kennedy, with NASA's Jet Propulsion Laboratory, the rolling wheel-like configuration of "The Force Awakens" BB-8 limits its mobility. The droid would have trouble moving around on even slightly tough terrain, which wouldn't be very useful when exploring a place like Mars.
A little closer to reality? R2-D2.
"We can build an R2 today," Kennedy said. "A lot of what it does is perfectly possible with what we have."
NASA has already attempted to build some real-life counterparts to C-3PO -- the Robonaut and Valkyrie robot. However, the NASA-built droids lack C-3PO's flexible spine, which is very useful when hiding from stormtroopers.
To learn more, check out the video below from Wired: