Lawmaker demands action from social media companies amid disinformation deluge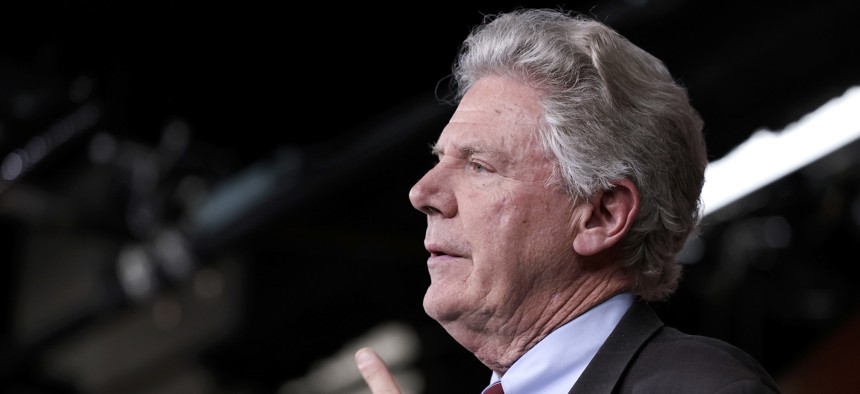 Rep. Frank Pallone, D-N.J., questioned whether tech companies are doing enough to curb the massive influx of disinformation regarding the Israel-Hamas conflict.
The ranking member of the Energy and Commerce committee called on X (formerly Twitter), Meta, YouTube and other social media platforms to "take immediate action" to curb the spread of violent content and disinformation on their platforms following Hamas' attack on Israel.
"Right now, disturbing content and deliberate disinformation are spreading across social media like wildfire. It must be stopped. Social media companies must not allow their platforms to become agents of terrorist propaganda and violence," said Rep. Frank Pallone, D-N.J. "This threat must be taken seriously, right now, so that social media platforms aren't used to spread or broadcast graphic acts of violence and terrorism. "
Pallone further called on social media companies to "vigorously enforce their terms of service, immediately remove content that violates those terms," and ban users that attempt to spread or broadcast "acts of terror, violence or extremism."
The warning comes after numerous media reports that disinformation is flourishing online despite companies like Meta and TikTok ramping up internal efforts and resources to deal with misleading content. 
On Tuesday, European Union Commissioner Thierry Breton warned X owner Elon Musk that the platform was "being used to disseminate illegal content and disinformation in the EU," including "repurposed old images of unrelated armed conflicts or military footage that actually originated from video games."
According to the federal government's Cybersecurity and Infrastructure Security Agency, disinformation is deliberately created to "mislead, harm or manipulate a person, social group, organization or country." Emerging technologies, like generative artificial intelligence, are helping increase the volume and apparent validity of disinformation to the extent that it can be difficult for users to know what is legitimate and what is fake.
Even the president may have fallen victim to such disinformation. On Wednesday, President Joe Biden said he'd seen "pictures of terrorists beheading children" while giving a public address to Jewish leaders. Hours later, national security officials walked that claim back, with various reports indicating neither Biden nor administration officials had seen such photos but were instead referencing media reports that have thus far not been verified.