CX proposal clears Senate committee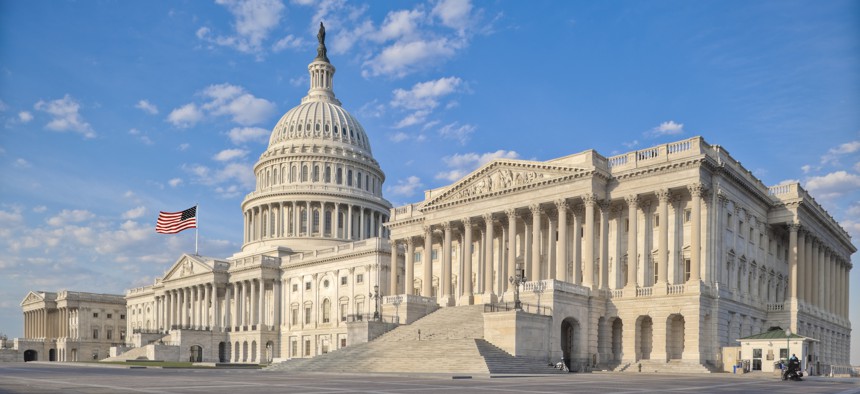 The legislation targets "high-impact" government services for streamlining and improvement.
A bipartisan bill that would charge certain government agencies with creating action plans to improve high-profile services will move to the Senate floor for consideration. 
On Wednesday, the Senate Homeland Security and Governmental Affairs Committee voted to advance the Improving Government Services, which Committee Chair Gary Peters, D-Mich., introduced last month alongside Sens. James Lankford, R-Okla., and John Cornyn, R-Texas. So far, it does not have a House companion. 
If the bill is passed, federal entities deemed "high-impact" because of the services they provide would have one year to develop public, annual customer experience action plans meant to "ensure that agencies improve taxpayer satisfaction by implementing private sector best practices like call backs and online services," Peters said in a statement.
The government already maintains a list of what services are considered high-impact, which includes food assistance programs at the Agriculture Department and government employment services at the Office of Personnel Management.
"Taxpayers are often forced to navigate red tape, outdated websites and long wait times when trying to access the federal agency services their tax dollars fund," said Cornyn in a statement. "This legislation would help federal agencies improve their 'customer satisfaction' by requiring them to adopt proven customer service practices from the private sector." 
Select agencies would be required to plan methods to strip away administrative burdens, improve outreach on public programs and prevent fraud. They would also be on the hook for increasing the quantity of and improving the quality of protections for sensitive information about customers and for providing information about any backlogs in services and average wait times customers faced. In addition, such agencies would have to adopt best practices from the private sector, like call-back options on phone lines.
The Office of Management and Budget would also be tasked with looking into places where agencies might consider co-locating government services.
The bill's backers noted in an announcement about the proposal that some agencies have already seen progress in their efforts to improve how the public experiences and rates their services. Customer experience has been a priority in the Biden administration, as established under a December 2021 executive order requiring several agencies to update and improve their services.
Trust in the Department of Veterans Affairs among veterans, their families and others surveyed is at 76% — that's up by 20% since fiscal 2016, according to recent VA updates. But the senators want greater improvements. 
The authors of the bill aren't the only lawmakers eying customer experience legislation lately. A bipartisan set of House lawmakers introduced their own customer experience proposal earlier this month, which would require OMB to tap a CX lead in charge of governmentwide standards and guidance and agencies to also designate a lead for CX improvements.