Technology Modernization Fund announces $9M in new investments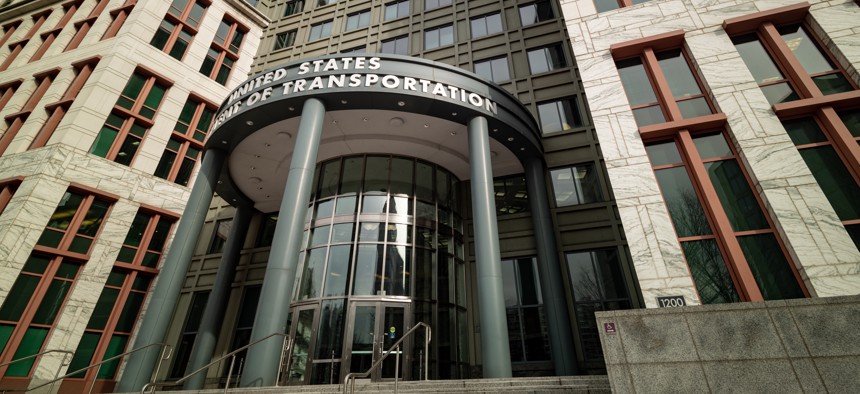 The Technology Modernization Fund Board announced over $9 million in two new investments at the Department of Transportation and Federal Trade Commission on Friday. 
The Transportation Department's Office of Aviation Consumer Protection is receiving $8 million to modernize its consumer complaint and case tracking app that monitors information from airlines, airports, ticket agencies and more. 
"With the TMF funding, OACP will modernize its consumer complaint application system to make it easier for consumers to know their rights and file air travel service complaints should problems occur, while enhancing OACP's ability to analyze these complaints and enforce aviation civil rights and consumer protection laws," Blane Workies, OACP assistant general counsel, said in a statement about the investment. 
TMF also awarded the FTC $1.1 million to move its legacy Registration Number System — which issues registration numbers to U.S. businesses who manufacture, import, distribute or sell certain textiles, fur or wool products — to a cloud application. 
"The project's completion will also mark a critical milestone — all FTC applications accepting incoming traffic will have been migrated to the cloud, thus greatly enhancing FTC's security posture and further advancing FTC towards zero trust architecture goals," Mark Gray, FTC chief information officer, said in a statement. 
The new funding brings the total investments issued by the TMF to over $770 million across 47 programs at 27 agencies, according to GSA.
Since its creation, the fund has received $225 million through annual appropriations and $1 billion through the American Rescue Plan.
GSA requested $200 million in new TMF funding for fiscal 2024, but the Senate and House Appropriations Committees both declined to add new money to the fund. Lawmakers have expressed concern about the rate of repayment to the fund. 
One of the fund's most prominent congressional supporters, Rep. Gerry Connolly, D-Va., said during a roundtable earlier this week that "if you look at the awareness and support up here on Capitol Hill, it's not an encouraging sign."
"Helping people understand the nature of the problem and then what it takes to risk capital sometimes and the need for seed capital and what it can do… we've got work to do," he said.
A bill to reform the 2017 law that established the TMF with greater flexibility and transparency has also been working its way through the House Oversight and Accountability Committee, with sponsorship from Connolly and Rep. Nancy Mace, R-S.C. 
In addition to tinkering with provisions around repayment to the fund and program oversight meant to ensure overall solvency through the end of 2030, the bill would also authorize $50 million in annual replenishment to the fund.
"The most I could get was $50 million a year authorization," said Connolly. "We've got to get more serious up here and we've got an education challenge in terms of people understanding why it costs what it costs and what the return is."
TMF Executive Director Raylene Yung said in a statement that "the Technology Modernization Fund has been investing in projects for six years that deliver greater security, efficiency and accessibility to the American people."
"Our newest investment in the FTC represents the kind of speed of delivery we aim to achieve, because the problem and solution are well understood and the FTC team is ready to make changes within the next 12 months," she continued. "Additionally, our investment in DOT will help improve a system accessed by thousands of air travelers each year."