Worried that your TV is listening to you? IARPA wants to safeguard your voice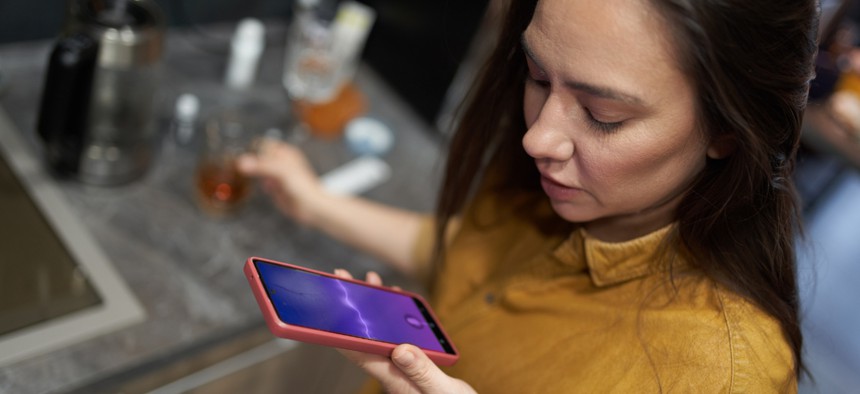 The intelligence community's research agency wants to develop technology to anonymize voices recorded by electronic devices and help safeguard privacy.
Have you ever gotten the sense that your smartphone, television or refrigerator was eavesdropping on you? Officials from the Intelligence Advanced Research Projects Activity are working on new software to help keep your smart devices from violating your privacy.
As Internet of Things devices proliferate, their voice-activated technology can collect a wealth of information on users — information that could be used to identify and profile individuals, from dialect to stress levels. Combine that with advancing artificial intelligence capabilities and the capacity exists to spoof an individual. These capabilities were on display in a recent broadcast of 60 Minutes in which an ethical hacker spoofed the voice of CBS correspondent Sharyn Alfonsi.
IARPA officials are hoping to help shield individual privacy with a program that seeks to modify recorded speech in real-time. The Anonymous Real-Time Speech program looks to develop and overlay novel algorithms that can alter an individual's speech on a device so that the device can't be attributed to the speaker.  
In a special notice posted Monday, IARPA officials outlined a proposer's day scheduled for June 27 for registrants to submit capabilities and potentially team with others ahead of a future broad agency announcement. 
"We inhabit a world where most modern electronics have microphones that are always listening for speech signals, and consequently our speech is recorded nearly everywhere," said an IARPA fact sheet outlining the 36-month ARTS program. "These recordings can be exploited by privacy threats such as biometric recognition, background profiling and emotional screening."
The program will focus on capabilities such as speech and signal processing, speech synthesis, speaker recognition, natural language processing, forensic speech science and others. 
The initial focus will center on English, then transition to Spanish and other widely used languages, ultimately converting recorded voices into anonymous output speech that sounds like an unidentifiable person. 
The agency is seeking expertise in areas like acoustic modeling, audio processing, forensic phonetics, speaker identification, speech perception, voice conversion, voice transformation and others.   
The proposer's day will be a hybrid meeting held near Dupont Circle in Washington, D.C. and also broadcast for remote attendees. Registrants will have the opportunity to submit presentations for five-minute lightning talks to highlight the capabilities of their solution and how they might be applied to the ARTS program.
IARPA has used such events to scout new potential technologies before, including a January notice seeking potential cyberpsychology defense solutions ahead of a later broad agency announcement.  
Interested stakeholders have until 5 p.m. EST on June 22 to respond.