House Passes Bill to Permanently Authorize VA's Tech Training Program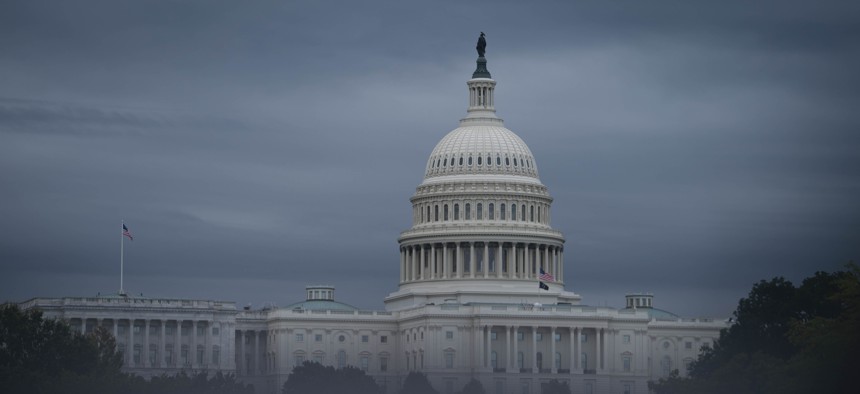 VA's VET-TEC pilot ran out of funding last month, but lawmakers in the House and Senate are moving to permanently authorize the technology education program.
The House overwhelmingly passed legislation on Wednesday to permanently authorize the Veteran Employment Through Technology Education Courses—or VET-TEC—program, which provides eligible veterans with tuition support to receive training for careers in the tech sector. 
The 409-9 vote came after a pair of senators introduced legislation in the upper chamber earlier this week to similarly extend the program. 
The VET-TEC Authorization Act—introduced by Reps. Juan Ciscomani, R-Ariz., and Ro Khanna, D-Calif., on March 21—would permanently fund the Department of Veterans Affairs' VET-TEC program, a five-year pilot that was established following passage of the Harry W. Colmery Veterans Educational Assistance Act in 2017. The program provides veterans with "the opportunity to enroll in high technology programs of education that the [VA] Secretary determines provide training or skills sought by employers in a relevant field or industry."
The pilot officially launched in 2019, and has "an 84 percent graduation rate for the 12,000 veterans who've already completed it," according to Ciscomani's office. 
"The authorization of the VET-TEC training program will empower a new wave of veterans when transitioning from their time in uniform to the workforce," Ciscomani added in a statement following the House passage of the bill. "I am proud to have bipartisan support for this important effort and thrilled to see it coming one step closer to law."
​​House Speaker Kevin McCarthy, R-Calif.—who sponsored the original VET-TEC Act that was signed into law in 2017—tweeted after the vote that passage of the bill would allow VA "to expand and extend the program for many more years to come."
The legislation favorably passed the House Veterans' Affairs Committee in a markup on April 28. Rep. Mike Bost, R-Ill.—who chairs the panel—said at the time that VET-TEC providers told the committee earlier in the week that the program had run out of funding and was unable to accept any new students.
The bill's overwhelmingly bipartisan passage in the House came just a day after Sens. Kevin Cramer, R-N.D., and Angus King, I-Me., introduced similar legislation in the Senate to permanently fund the program.
"The VET-TEC pilot program has helped establish effective pathways for veterans to launch their careers in tech," Cramer said in a statement. "Our bill builds on its successes by making the program permanent and expanding participants' eligibility. Supporting our veterans includes enhancing the resources and opportunities available to them." 
In a Tuesday press release, the senators said the legislation "would make the VET-TEC pilot initiative permanent, with new funding appropriated every five years," and would also "improve eligibility for the program, help new educational institutions become providers and allow them to offer part-time training programs."