Crypto Investor Charged with Market Manipulation, Defrauding Over $100 Million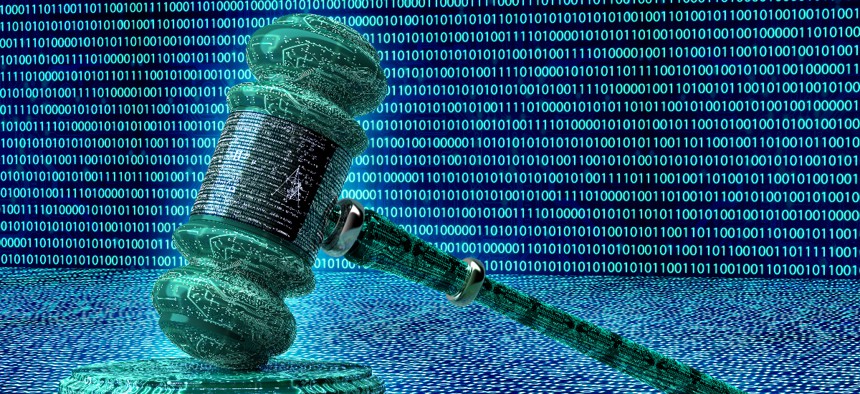 Federal law enforcement continues to pursue cryptocurrency-related financial crimes as the digital asset space still lacks regulation.
Another cryptocurrency investor has been charged with fraud and market manipulation, as the U.S. Department of Justice continues to take legal action against individuals exploiting decentralized finance technologies for criminal gain. 
Avraham Eisenberg, 27, was charged with fraudulently obtaining about $110 million worth of cryptocurrency from the digital asset exchange Mango Markets through artificially manipulating the price of specific perpetual futures contracts, or financial agreements that require the buying or selling of an asset at a particular point in the future. 
Eisenberg was charged in the Southern District of New York on one count of commodities fraud, one count of commodities manipulation and one count of wire fraud. He was arrested in late December in San Juan, Puerto Rico, pursuant to a criminal complaint, and subsequently detained. 
"Exploiting decentralized finance platforms is the new frontier of old school financial crimes in which criminals abuse emerging technologies for their own personal gain," said Assistant Attorney General Kenneth A. Polite, Jr. of the Justice Department's Criminal Division in a press release. "With this prosecution, the Criminal Division is sending the message that no matter the mechanism used to commit market manipulation and fraud, we will work to hold those responsible to account."
Mango Markets functions as a decentralized currency exchange platform which provides a marketplace for the trading of cryptocurrencies and other digital assets. The platform is one branch of a larger parent company, Mango Decentralized Autonomous Organization, which has its proprietary MNGO crypto token available to trade for investors on its platform. 
Prior to the charges against Eisenberg filed by Justice, the U.S. Securities and Exchange Commission announced parallel criminal charges against Eisenberg in late January, alleging that he used an account on the Mango Markets trading platform to sell futures contracts for MNGO tokens he owned while operating a separate account to purchase the same perpetual futures. 
"As we allege, Eisenberg engaged in a manipulative and deceptive scheme to artificially inflate the price of the MNGO token, which was purchased and sold as a crypto asset security, in order to borrow and then withdraw nearly all available assets from Mango Markets, which left the platform at a deficit when the security price returned to its pre-manipulation level," David Hirsch, chief of the Crypto Assets and Cyber Unit at the SEC, said. 
Other federal agencies involved in Eisenberg's investigation and arrest were the Federal Bureau of Investigation, Homeland Security Investigations and Internal Revenue Service Criminal Investigation. 
National Cryptocurrency Enforcement Team Trial Attorney Jessica Peck and Assistant U.S. Attorneys Thomas Burnett and Noah Solowiejczyk will be prosecuting the case. The NCET was recently established in 2022 in response to the increase in financial crimes related to the cryptocurrency and digital asset industry, namely due to the industry's inherent lack of regulation. 
Law enforcement has recently brought charges against several crypto investors in multiple distinct cases over the last year, culminating with Justice developing guidance for law enforcement prosecuting crimes related to cryptocurrency and digital assets. 
Eisenberg faces a maximum penalty of 20 years in prison for the wire fraud count, and 10 years for both the commodities fraud and manipulation counts.