NIH's Governmentwide IT Acquisition Center Appoints Permanent Director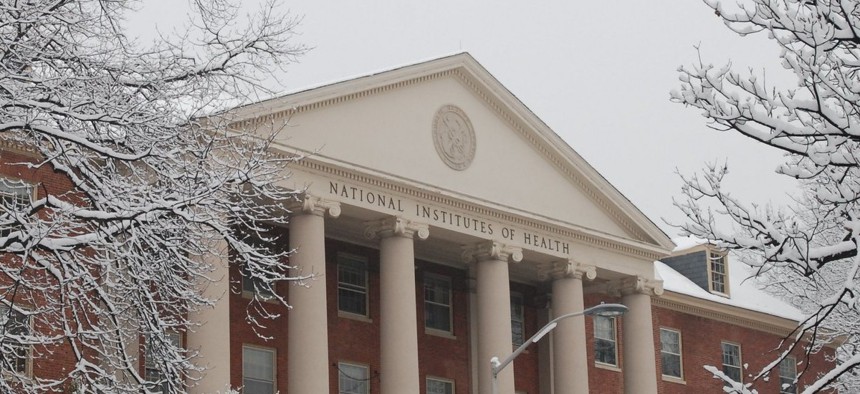 Brian Goodger, who has served as acting director of the National Institutes of Health Information Technology Acquisition and Assessment Center since 2021, will now helm the center in a permanent capacity.
The National Institutes of Health announced on Wednesday that Brian Goodger has been appointed director of the agency's multibillion-dollar technology acquisition organization, known as the NIH Information Technology Acquisition and Assessment Center, or NITAAC. 
According to a press release from NITAAC, Goodger—who has served as NITAAC's acting director since 2021—will "oversee NITAAC federal employees and in-house contractor staff, as well as provide strategic oversight for the program's government-wide acquisition contracts (GWACs), assisted acquisitions, government-wide strategic services and other initiatives related to the administration of its GWACs."
"I am excited about the possibilities that lie ahead for NITAAC and look forward to serving as the program's director and continuing its long tradition of delivering exceptional customer service to our federal customers," Goodger said in a statement. 
NITAAC is authorized to award and administer three GWACs: CIO-CS, CIO-SP3 and CIO-SP3 Small Business. According to NITAAC, these three contract vehicles "can be used by any federal civilian or Department of Defense agency to acquire information technology services, solutions and commodities from pre-qualified vendors at lower than open-market prices in less time than going the traditional full and open route."
NITAAC said that, under Goodger's leadership as acting director, it facilitated "more than $5 billion in task orders in FY 2021 and more than $5.2 billion in task orders in FY 2022." The center also credited Goodger with implementing NITAAC University, which allows contracting officers "to quickly find helpful information to assist them in growing in their contracting knowledge and to learn more about the benefits of different types of contracting vehicles."
Goodger previously served as the associate director of NIH's Office of Logistics and Acquisitions Operations from 2012 until 2022, and as the deputy director of the Department of Health and Human Services' office of Acquisitions Management, Contracts & Grants from 2005 until 2012.