Energy Sets Aside $550 Million for State and Local Clean Energy Efforts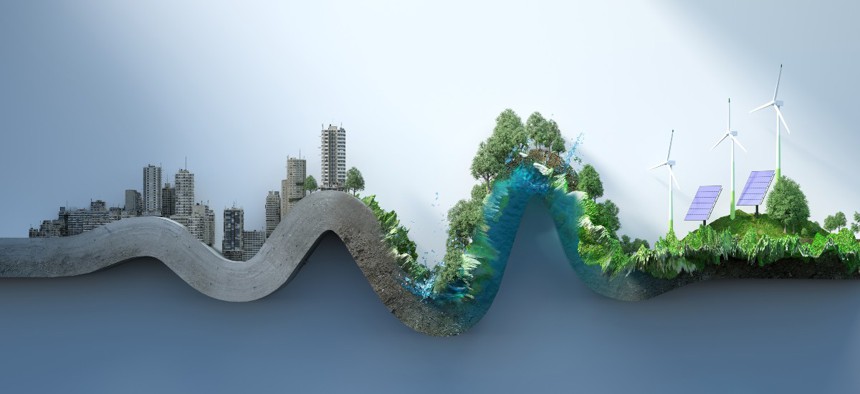 The Energy Department on Wednesday announced $550 million in funding for state, local and tribal governments to support community-based clean energy projects, continuing an assortment of recent funding efforts geared toward energy modernization.
The announcement was made through a notice of intent, with investments from the Bipartisan Infrastructure Law available through the Energy Efficiency and Conservation Block Grant program. According to Energy, the program will fund 50 states, five U.S. territories, the District of Columbia, 774 tribes and 1,878 local governments "in a variety of capacity-building, planning and infrastructure efforts to reduce carbon emissions and energy use and improve energy efficiency in the transportation, building, and other related sectors."
"This funding is a streamlined and flexible tool for local governments to build their clean energy future," Secretary of Energy Jennifer M. Granholm said in a statement. "State, local, and tribal communities nationwide will be able to leverage this funding to drive greater energy efficiency and conservation practices to lower utility bills and create healthier environments for American families."
This is the second time the Energy Efficiency and Conservation Block Grant program has been funded, following the American Recovery and Reinvestment Act of 2009. Energy suggests the $550 million made available through the program can be used by communities to "build on prior investments," and those communities must seek funding through applications. Applications for the program will be open in January 2023.