Lawmakers seek action on pressing spectrum issues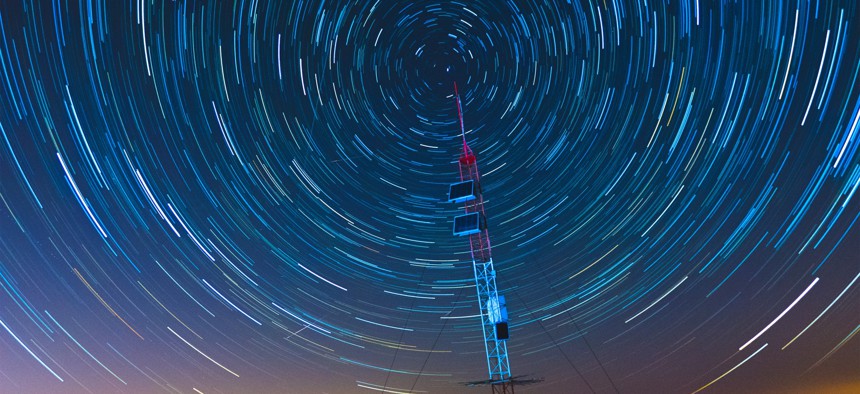 Congress should reauthorize the Federal Communications Commission's authority to conduct spectrum auctions, as well as consider a series of initiatives to ensure the U.S. remains a global wireless leader, lawmakers said on Monday. 
Sen. Roger Wicker (R-Miss.) warned that a failure to reauthorize the FCC's auction authorities – which, first established in 1993, are set to expire later this month – "would weaken [U.S.] leadership and inject significant uncertainty into our 5G future." 
But in addition to reauthorizing the agency's ability to sell rights for commercial providers to harness tracts of spectrum, the senator suggested that Congress should also modernize the Spectrum Relocation Fund and look at new ways to expand spectrum access across the public and private sectors.
That sentiment was echoed by lawmakers on both sides of the political aisle during the National Telecommunications and Information Administration 2022 Spectrum Policy Symposium. 
Rep. Mike Doyle (D-Pa.) said that Congress failing to take action on reauthorizing the FCC's spectrum auction authorities "will hamper our ability to compete with countries like China as we need spectrum to sustain the deployment of 5G, as well as pave the way for 6G and fuel the next generation of WiFi. 
Doyle said the federal government must have spectrum management policies to ensure the more efficient use of its spectrum allocations, and to recognize spectrum sharing as a viable opportunity for growth in the marketplace. The congressman added that the lower 3 gigahertz band "presents an enormous opportunity for making additional consumer-oriented spectrum available."
Doyle sponsored the Spectrum Innovation Act, which passed the House in July under suspension of the rules. That bill would extend the FCC's spectrum auction authorities and includes measures to require federal executive branch agencies to take steps to make their spectrum holdings more accessible to commercial users by sharing and coordination. 
Last month, the NTIA and FCC signed an updated memorandum of understanding to better coordinate their joint-oversight and management of the nation's spectrum resources. 
The MOU "addresses many of the challenges for managing bands that have a significant federal agency stakeholder" and promotes "better coordination and emphasizes evidence-based policymaking," Doyle said.