UK Official: Mass Resignation Won't Interfere with Facilitation of US Data Transfers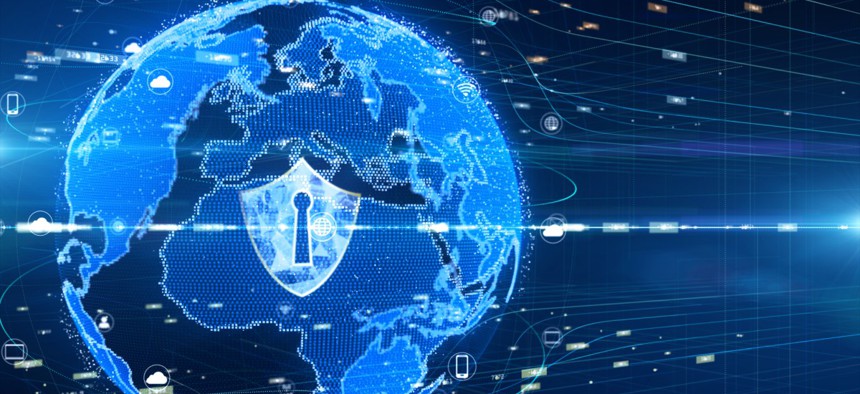 The Ministry of Youth Sport and Culture is leading an effort to adapt the General Data Protection Regulation into legislation for the United Kingdom, given Britain's exit from the European Union.
The UK government continues to make progress on privacy legislation to prioritize cross-border data transfers despite the slew of resignations from parliament leading up to Boris Johnson's surrender of his post as prime minister, according to a leading official.   
"We're not going to stand still on this and we don't think you can stand still in this space, and we will do what we can with our existing regime," said Jenny Hall, director of data policy at the UK's Department for Digital, Culture, Media and Sport. 
Speaking at an Atlantic Council event on cross-Atlantic data protection reforms Tuesday, Hall addressed an elephant in the room: the departure of 50 members of parliament, some of whom also served as senior ministers—or secretaries of state—leading departments in the government.  
"We don't have a change of government … we've had a change of ministers," Hall explained, noting the government's agenda remains the same as the Conservative Party selects a new leader. 
The Atlantic Council event was supposed to be attended by Julia Lopez, but the former minister of data was among those who resigned, Hall said. But, she said, the new privacy legislation will empower a secretary of state who had already been involved in tweaking the European Union's General Data Protection Regulation for governing the data of those residing in the UK.   
"Actually, my secretary of state is still the same and is ultimately responsible for this agenda," she said, noting the legislation will authorize the secretary of state "to be able to expand the list of transfer mechanisms, to respond to global developments."
The UK's efforts come as the U.S. also looks to establish national privacy legislation while referencing Europe's data protection regime. 
Hall said the UK legislation will update the GDPR approach by adding more flexibility while also upholding standards for approving the transfer of its citizens' data across national borders. She said the government has already reached an agreement with the Republic of Korea on such standards, for example. 
"Championing international data flows with the UK's most valued partners is absolutely at the heart of the UK's approach to data policy and indeed, broader foreign policy," she said. "We know that, you know, different countries have different systems, different approaches to privacy, often rooted in very different cultural, constitutional setups, legal traditions," she said. "We want to get to a space where we look at what the outcomes are, what are the standards that they're protecting, rather than the specific way in which they're going about doing so. So more of a focus on the end result rather than irrespective of the way in which things are designed."