Bill to Boost Domestic Semiconductor Production Passes Senate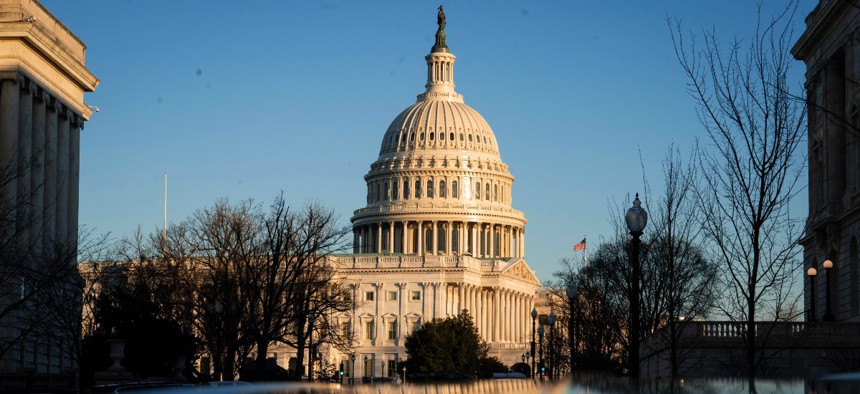 The Senate voted to pass the CHIPS Act to provide subsidies for U.S. semiconductor manufacturers and support the development of emerging technologies. 
The Senate voted 64-33 on Wednesday to pass legislation that would make the U.S. semiconductor industry more competitive with China by boosting the domestic production of chips used in phones, computers and other electronic devices and systems. 
The Creating Helpful Incentives to Produce Semiconductors for America, or CHIPS Act, passed via the Legislative Branch Appropriations Act. Speaker Nancy Pelosi, D-Calif., has signaled to Democrats that she hopes to take up and pass the legislation before the House adjourns for the upcoming August recess.
The CHIPS Act provides roughly $52 billion in subsidies to U.S. semiconductor manufacturers, as well as billions of dollars in additional spending for scientific research to spur on the domestic development of emerging technologies. The bipartisan push for the bill comes amidst a global chip shortage and U.S. concerns about China's growing technological capabilities.
The Biden administration has framed the legislation as critical for the nation's economic and national security by allowing U.S. companies to lower their dependence on China for semiconductors. A report published by the Congressional Research Service earlier this year found that "nearly four-fifths" of all semiconductor fabrication plants were located in Asia. 
During a virtual roundtable on Monday with business and labor leaders, President Joe Biden said that the U.S. has "let the manufacturing of those semiconductors get sent overseas" over the past several decades. Commerce Secretary Gina Raimondo, who has taken a leading role in the Biden administration's efforts to promote the CHIPS Act, noted during the same meeting that the U.S. used to produce roughly 40% of global semiconductor chips but only makes about 12% of them now. 
"It's not possible to have a strong economy and a strong country if we don't make things in America and certainly if we don't make chips in America," Raimondo said. 
Biden said manufacturing semiconductor chips "here at home" will not only allow the U.S. to more effectively compete with China, but will also help combat inflation that, he said, is driven in part by "the inability to manufacture more automobiles" as a result of a global semiconductor shortage. 
The legislation "is going to advance our nation's competitiveness and our technological edge," Biden said, adding that "Congress must pass this bill as soon as possible so we can get it to my desk so we can sign it and get moving." 
Editor's note: This article was updated to reflect the Senate vote to pass the CHIPS Act.