Special Report: Computing on the Edge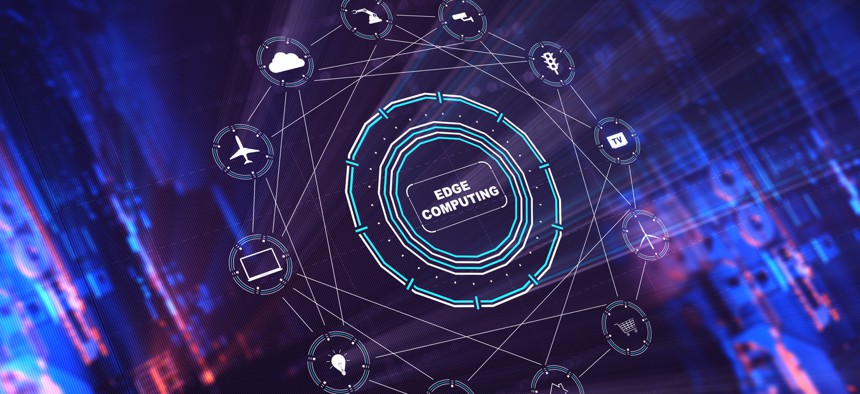 As other infrastructure needs improve—from cloud to 5G networks—agencies are looking at what can be done at the edge, from warehouses to low-Earth orbit.
Much of the federal government's IT modernization efforts over the last decade have focused on centralizing computing power in the cloud. But as those capabilities increase, agencies must also be thinking about how to improve computing at the edge, on devices people can touch.
For federal agencies, edge computing ranges from lower-powered devices like desktops, laptops and smartphones to high-performance supercomputers like those used at the Energy Department's national labs and NASA, among others. The U.S. Postal Service is another such example, with its own Edge Computing Infrastructure Program, or ECIP, testing advanced tools at processing facilities.
The result was a drastic reduction in people and time needed to track down missing items or decipher the right destination for a package with a damaged barcode. That use case is just one among more than three dozen ideas being explored across federal agencies.
Download this special report for an in-depth look at how the federal government is computing on the edge.