Senate Confirms John Sherman as Pentagon's Tech Chief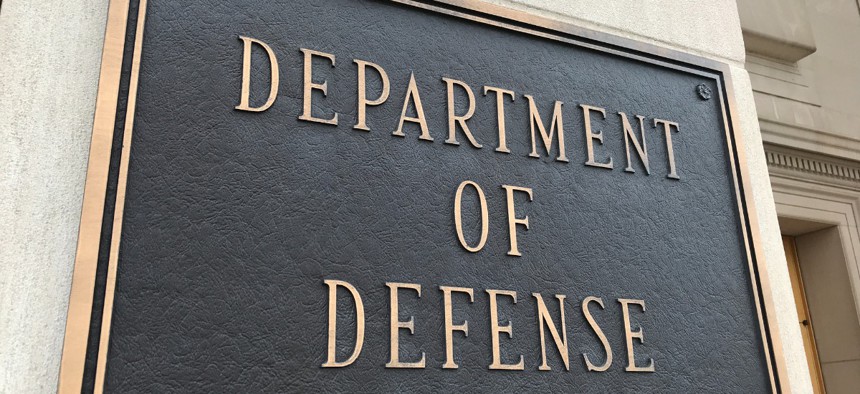 The Senate on Tuesday confirmed John Sherman to serve as the Defense Department's permanent chief information officer.
When he's sworn in, the long-time national security- and technology-focused federal employee from rural Texas will steer major modernization initiatives that span the Pentagon's massive enterprise.
President Joe Biden nominated Sherman to serve as the Pentagon's top tech chief in September. Sherman was operating as DOD's CIO in an acting capacity at the time, but stepped down from the role during the confirmation process. 
The executive spent 25 years driving technological innovation in the national security realm. He served in the White House Situation Room, and steered the Central Intelligence Agency's Open Source Enterprise, as well as multiple large offices at the National Geospatial-Intelligence Agency. Sherman was selected as CIO of the Office of the Director of National Intelligence in 2017, and led information technology operations for the entity intelligence community.
In 2020, Sherman joined DOD—and a year later he was named acting CIO. In that position, he announced intentions to form a new portfolio management team to facilitate zero trust architecture implementation, helped the agency execute commercial virtual remote telework capabilities and confirmed the cancellation and replacement of the multibillion-dollar Joint Enterprise Defense Infrastructure cloud contract, among other moves. 
As permanent CIO, Sherman will advise the Defense secretary and other leaders on improving IT systems, modernization and innovation pursuits, cybersecurity initiatives, space and satellite systems, and next-generation telecommunications applications. During his confirmation hearing, Sherman also articulated intent to launch a strategy to boost DOD's cyber talent. 
He is the first Pentagon CIO in nearly a decade to require both presidential nomination and Senate confirmation. 
Former Navy CIO and former Deputy DOD CIO Rob Carey said Sherman's approval comes "as no surprise" to people who know him.
"John Sherman will be a superb DOD Chief Information Officer. He has spent years breaking down institutional silos hampering cross-functional operations, including across the intelligence community and more recently within the Department of Defense. He possesses an instrumental capacity to collaborate across stakeholder organizations to achieve a common vision and put policy into action," Carey, who now serves as president of Cloudera Government Solutions, told Nextgov. "I'm confident that he will be successful as our national security apparatus pivots in a new era of warfare."