The workforce challenge facing the IRS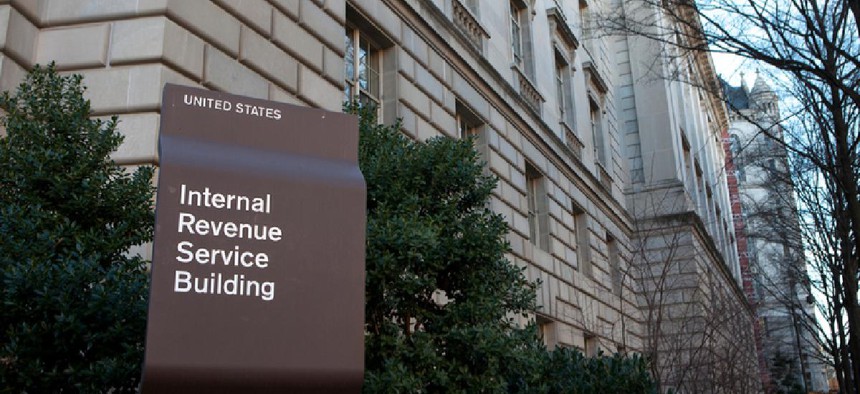 Can the tax agency solve the problem of a shrinking workforce and an increasing workload?
The government's personnel system can make that difficult, though, she said. "We have such a rigid structure in the government that it makes it really hard to kind of really step into some of these competencies."
The workforce is going to be a key part of any organizational transformation at the IRS, said experts during a panel on the tax agency workforce hosted by the National Academy of Public Administration on Oct. 12.
Congress and the White House have been discussing potential surges to its budget as part of the Biden administration's plans for the agency, which include shrinking the growing tax gap.
The Biden administration's plan for IRS would increase funding by $80 billion over the next decade, according to the Congressional Budget Office. Spending surges for the agency were originally in the bipartisan infrastructure spending package, although they were removed over the summer.
Appropriations for the agency have fallen by about 20% since FY 2010, according to the Treasury Department's FY 2022 budget justification documents.
The number of full time employees at the agency also fell by 15% during that time, and in enforcement roles in particular, there was a 31% drop, which translates into over 13,388 employees like revenue agents and officers who audit tax related crimes.
"For the last 25 years the IRS has been shrinking while its workload is increasing" in the increasingly complicated economy and tax system, said former IRS commissioner Charles Rossotti.
"Now the IRS will be expected to reverse all of these long term downtrends, reduce the tax gap, provide quality service to taxpayers and manage significant new responsibilities such as the monthly child tax credit," he said of new proposals for the agency.
Using any new legislation and funding to "accomplish these goals" will be "one of the great leadership and management challenges of the next decade," he said.
The workforce needs to be shored up, but also able to deal with the "increased complexity of the business world" and new technologies, he said, something that others echoed.
Employees will need to be "technologically savvy," said Bobby Hunt, Portfolio Director at MITRE and Former IRS Senior Executive. Data literacy and analytics are also going to be increasingly important across the organization.
The workforce will also need to be agile as the organizational structure changes and employees are asked to do new work, said Lacey Dingman, HR Director for Federal Reserve Bank of New York and former human resources director of the Securities and Exchange Commission.