Legislation Would Keep Inspectors General Active During Government Shutdowns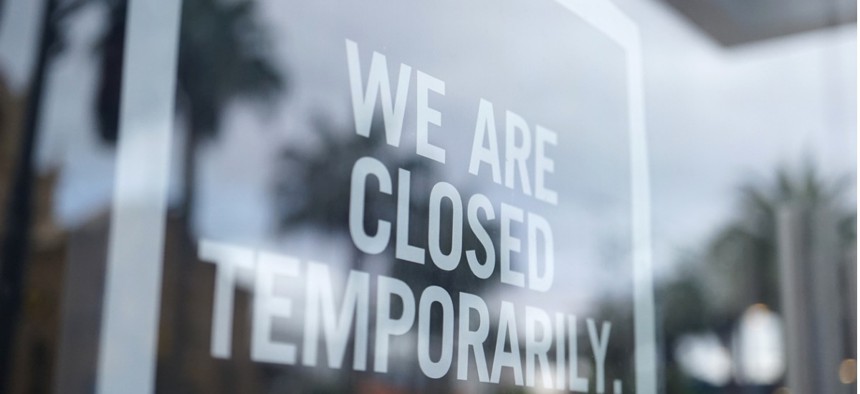 Bipartisan legislation introduced in the Senate this week would ensure offices of inspectors general across the federal government continue oversight of agencies during lapses in appropriations.
Introduced by Sens. Tom Carper, D-Del., and Mike Braun, R-Ind., the Keep the Watchdogs Running Act addresses a priority recommendation from the Council of the Inspectors General on Integrity and Efficiency. During government shutdowns, including the 35-day stalemate that concluded in January 2019, some agencies—including the IRS and the departments of Homeland Security and Justice—continue performing significant operations while their respective inspectors general offices are shuttered and associated personnel are furloughed.
"When Congress fails to pass appropriations bills to keep our government running, our IGs should be able to continue doing the good work they do every day to reduce waste, fraud and abuse across our government," Carper said in a statement. "I'm proud to introduce this bill with Sen. Braun, and urge my colleagues to join us in this effort."
The bill amends the Inspectors General Act of 1978 to authorize inspectors general offices to operate as if under a continuing resolution during appropriation lapses "to the extent necessary" to oversee their agency operations.
"The American people have entrusted Congress with the responsibility to spend taxpayer dollars efficiently and with purpose," Braun said in a statement. "During a government shutdown or lapse in appropriations, some federal entities continue to work without oversight: the Keep our Watchdogs Running Act will ensure your money is carefully watched at all times, even during a government shutdown."
A companion bill in the House has been introduced by Reps. Gerry Connolly, D-Va., and Jody Hice, R-Ga.