Social Security Wants Feedback on 'Learning Agenda' to Improve Data for Decision-Making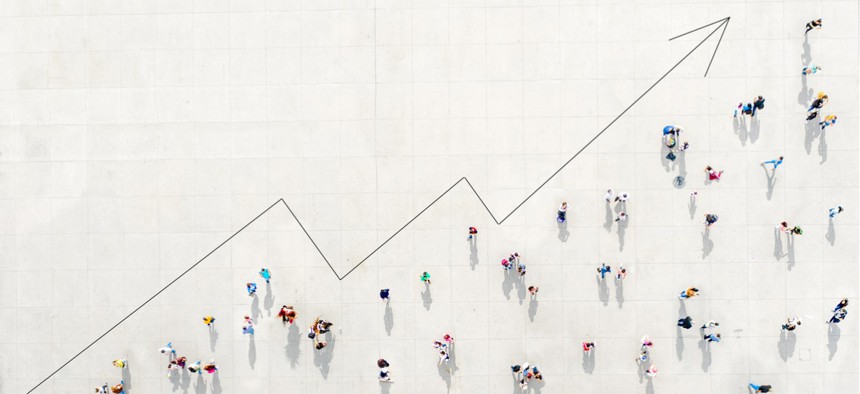 The agency is getting started on the data and policy improvement plan mandated under the Evidence Act.
The Social Security Administration is putting together a plan to collect and analyze more data to improve the services provided to the American people and is looking for input from the public on priority areas where data can enhance the agency's decision-making.
Federal agencies have several data-related priorities this year, including meeting the initial deliverables under the Trump administration's Federal Data Strategy 2021 Action Plan. But agencies also have to comply with the 2019 Foundations for Evidence-Based Policymaking Act, or Evidence Act, a law focused on pushing agencies to collect more data on mission delivery and operations, and use that data to make better policy decisions.
To meet the requirements of the Evidence Act, agencies must first have a plan for what data will be collected, how it will be analyzed and how it will be folded into the decision-making process.
As such, the Evidence Act requires agencies to develop "Learning Agendas," which the law defines as "a systematic plan for identifying and addressing policy questions relevant to the programs, policies and regulations of the agency," that agency officials can then use as a basis for data collection.
Social Security officials see the Learning Agenda as an "opportunity for us to use data in order to address the key questions we want to answer to improve our operational and programmatic outcomes and to establish strategies to develop evidence to answer important short-and long term strategic and operational questions," according to a request for information to be published Tuesday in the Federal Register.
As agency officials develop the plan, they are reaching out to the public for input on priority areas to focus on in the coming years. Those suggestions can take many forms, the notice states, including "key questions to be answered, hypotheses to be tested or problems to be investigated."
The call for feedback notes the agency is constantly doing planning and information gathering exercises, including "evidence-building activities" baked into the Agency Strategic Plan that currently goes through fiscal 2022.
This new information-gathering effort centers specifically on the Learning Agenda required by the Evidence Act and how it relates to Social Security's ongoing programs and the priorities of the new Biden administration.
"Through this RFI, we are asking interested persons, including stakeholders across public and private sectors who may be familiar with or interested in the work of our agency, for input on evidence-building activities that inform important priorities for our agency, including those that are related to the president's broader priorities that are available at whitehouse.gov/priorities," the notice states.
"We also seek input on future projects that will advance our mission," officials added.
Responses are due within 30 days of posting in the Federal Register, or May 20.