OPM Looks to Update Federal Job Competencies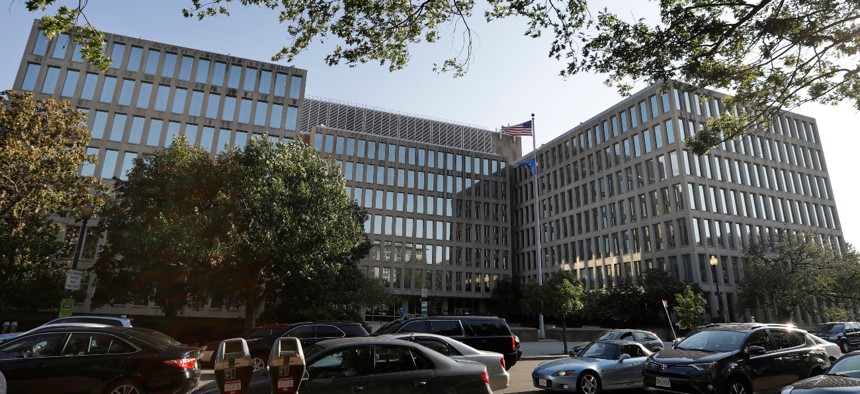 The Office of Personnel Management last week announced that it would conduct a new survey of federal agencies to determine what skills are needed for jobs throughout the federal government, an effort officials say will help inform an array of federal personnel policies.
In a memo to agency heads, Acting OPM Director Kathleen McGettigan announced the launch of the first phase of the Federal Workforce Competency Initiative survey, which will poll federal workers and supervisors across more than 350 government occupations about the skills they need to perform their jobs effectively.
"This initiative will provide OPM and federal agencies with a current data-based foundation for a wide variety of human capital activities, including job design, recruitment, selection, performance management, training and career development," McGettigan wrote. "OPM will also use the data to inform policy areas such as qualifications and classification."
In addition to aiding federal officials in developing policies related to issues like workforce planning, recruitment, retention and training, McGettigan wrote that it can help agencies improve their hiring processes.
"OPM and agencies can use the competencies from the [Federal Workforce Competency Initiative] to identify or develop assessments that meet requirements that employment practices be based on a job analysis," she wrote. "Furthermore, this governmentwide competency modeling approach uses a common language for describing work that can provide consistent messaging on the factors on which employees are selected, evaluated and trained. Finally, this centralized data collection approach offers efficiencies and cost savings to agencies by having OPM collect job analysis data once and eliminating the need for single agency studies."
The first round of the survey, which will go out to a random selection of federal workers across the federal government, will focus on so-called "general competencies," while future rounds of the survey will target specific sets of jobs and focus on "technical" competencies associated with those positions.
"General competencies reflect the cognitive and social capabilities (e.g., problem solving, interpersonal skills) required for job performance in a variety of occupations," OPM stated in a fact sheet about the survey. "On the other hand, technical competencies are more specific as they are tailored to the particular knowledge and skill requirements for a specific job series (e.g., engineering) or position."
The survey's announcement comes just weeks after the Government Accountability Office released its biennial High Risk List, which included strategic human capital management for the 20th straight year. According to that report, human capital management has regressed over the last two years, thanks in part to a lack of leadership at agencies and a revolving door of leaders at OPM.