Audit Finds Inconsistencies in How DOD Buys through Consortia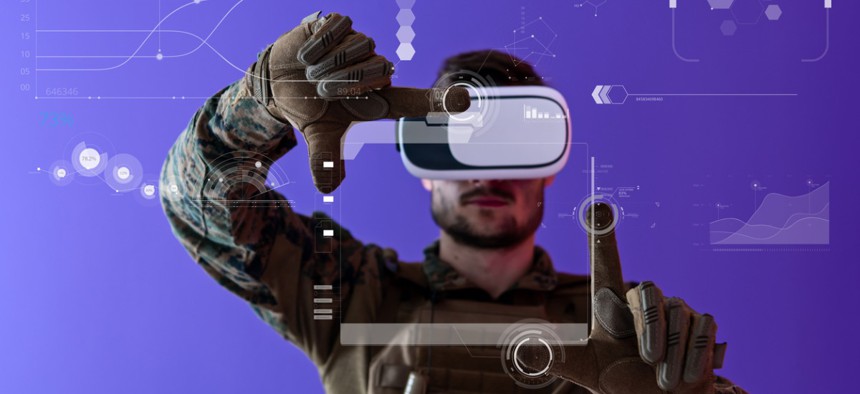 The Defense Department Office of Inspector General unveiled problems with other transaction agreements including tracking, security, fee negotiation and training. 
The Defense Department is increasingly relying on other transaction awards, particularly for technology acquisitions, but a new report suggests the department is navigating uncharted waters when it comes to OTs awarded through groups of contractors organized as consortia. 
Other transactions—also known as other transactions authorities, OTs or OTAs—offer the Defense Department and certain federal agencies a flexible procurement avenue outside of Federal Acquisition Regulations. Rather than turn to one company for an OT, DOD sometimes uses consortia, which are controlled by consortium management organizations that serve as go-betweens for the government and the consortium members and share information such as contract requirements with performers. But the process of awarding OTs via consortia needs more oversight, according to a recent DOD Office of Inspector General audit. 
Auditors found DOD contracting personnel didn't properly track OTs awarded through consortia in the Federal Procurement Data System or have an accurate count of OTs and their associated dollar values. And because of the flexibility of OTs and a lack of guidance and training, OTs were not consistently awarded in accordance with applicable laws and regulations, according to the audit. Lack of guidance also contributed to inconsistent standards for negotiating fees for consortium management organizations. 
Security of OTs is also an issue, according to the audit. DOD contracting personnel didn't ensure the security of information sent to consortia, instead relying on consortium management organizations to make sure members were protecting data, and consortium members aren't required by DOD to register in the System for Award Management. There's also no requirement to perform security reviews, the audit found. 
"As a result, DoD officials do not have access to important information associated with OTs awarded through consortiums, such as which contractor received the OT award and the specific costs associated with funded OT projects," the audit reads. "Without this information, the DoD does not have the necessary oversight into the projects it is funding, which may hinder its ability to make important real‑time decisions that enhance mission effectiveness."
Lack of guidance resulted in a lack of consistency. The audit itself illustrated the problem: Auditors reviewed 13 OTs with a combined $24.6 billion value that turned out, in reality, to represent 718 OT projects with a value of $8.7 billion. 
The audit details other problems, too, like a failure on DOD's part to report on OT use to Congress in a timely manner, failure to always compete base OTs to the maximum possible extent, failure to ensure projects were approved at a consistent authority level, failure to ensure acquisition officers were fully trained on how to make OT agreements in accordance with laws and regulations, and failure to ensure consortium management organization fees were negotiated in a consistent manner. 
DOD OIG made numerous recommendations to Defense Pricing and Contracting based on its findings, including recommendations to develop more OT awarding and contracting policies, reinforcing guidance on best practices for awards through consortia, clarify the approval process, provide DOD-level training, make sure consortia members are properly vetted to maintain security. DPC concurred with 12 of 13 recommendations, and partially concurred with one. DOD OIG considers all the recommendations to be resolved but open. 
The audit comes amidst a rise in the use of OTs. A recent Center for Strategic and International Studies report showed OT obligations are trending. DOD OTA obligations in fiscal year 2019 increased by 75% and have increased 712% since fiscal year 2015, according to the report, and 57% of DOD OTA obligations were made through consortia between 2015 and 2019. In fiscal year 2020, DOD issued 2,136 OT actions, valued at $15.8 billion, according to the audit.
There are three types of OTs: one for research, one for prototype, and a third for production awarded as a follow-on to a prototype agreement. Innovation hubs at DOD such as the Defense Innovation Unit rely heavily on OTs to attract nontraditional defense companies to the department, though DIU does not use the consortia model.
Editor's Note: This article was updated to clarify DIU's other transaction model.