CDO Council Outlines Fresh Plans for New Year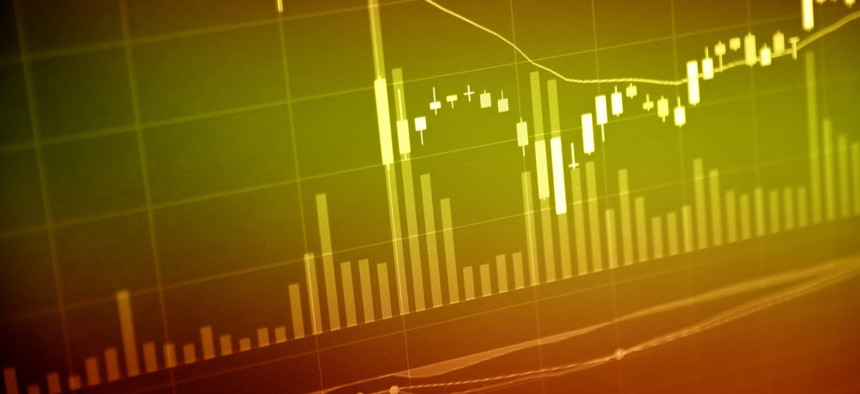 The nascent group shared details via its first report to Congress—and on a new public website.
After making several foundational moves and setting a formal governance structure in 2020, the Federal Chief Data Officers Council aims to implement multiple member-developed projects to drive forward agencies' strategic data use in 2021.
Officials on board shed light on those past efforts and forthcoming plans in an initial report they recently submitted to Congress and the Office of Management and Budget. 
"With Chief Data Officers appointed at many agencies across government for the first time in Fiscal Year 2020, we believe that the CDO Council's work will be advanced most effectively by developing a vibrant learning community that ensures CDOs have the resources and best practices to lead data-driven change," Ted Kaouk, the council's inaugural chair, and Agriculture Department CDO, wrote. "While sharing this collective knowledge to advance the data strategies of individual agencies, we are also identifying cross-cutting opportunities that the Council can solve most effectively together."
The Foundations for Evidence-Based Policymaking Act mandated the formation of the council in 2018 and directed agencies to establish chief data officers to help collectively enable the U.S. government to better harness data as a strategic asset. Unless renewed, it is set to sunset in 2025. 
CDO Council meetings kicked off in January 2020, the report notes, and there were 11 in total. The group also held informal discussion sessions in which agency CDOs and other invited officials shared best practices and applicable resources across relevant topics. A survey to garner insights on data priorities to consider across agencies of various sizes was also conducted. And members opted to form four working groups and two committees to create communities around specific, timely topics including COVID-19, workforce development, and data sharing, among others. 
Further, members launched the council-centric federal website—CDO.gov—to disseminate updates and promote stakeholder engagement for the relevant, ongoing work. The online landing point went live around when this initial report to Congress was publicly released. 
In May of last year, officials on the council also started to cooperatively pinpoint potential projects "to support innovation and advancement of data practices." After concepts were considered by the group, the Office of Management and Budget in October made final selections of projects to fund, which are now unfolding this year. 
According to the report, the initiatives include producing a framework for sharing decision-support dashboards across agencies, investigating innovative means for analyzing public comments, designing a playbook for data skills training programs—and more.
"By delivering data and analytics solutions to our leaders and field employees, we can have a major impact on how federal agencies more efficiently and effectively serve the public. By implementing data governance, data workforce strategies, and data management best practices, we can enable access to high quality, timely data that will improve evidence-based Policymaking," Kaouk wrote. "And by working to share data with strong privacy protections in place, we can help unlock the unique potential government data has to solve major public and private sector challenges."