Experts to Biden: Don't Slow Government Customer Experience Momentum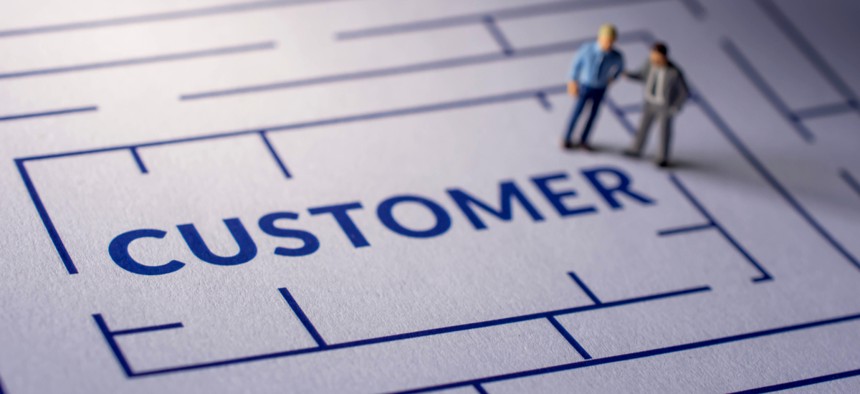 Government management experts offered advice to the incoming presidential administration regarding how to continue customer experience progress.
With President-elect Joe Biden and Vice President-elect Kamala Harris' transition efforts in limbo, government management experts are worried some of the momentum and progress made by previous presidential administrations in improving government customer experience could be blunted
"We're in a perilous transition right now where I think there is a risk of throwing everything out," Robert Shea, national managing principal of public policy for Grant Thornton Public Sector said Thursday at ACT-IAC's Customer Experience Summit. "We've made so much progress over the last several decades, especially in the space of customer experience. We've gotten to a place now where we are at least articulating the measures these kinds of programs ought to have in place and using those to drive improvement. It would really be a shame to abandon all of that progress."
Shea said the Trump administration's management agenda, which—in a first—included customer experience as a cross-agency priority goal, continued improvements in the discipline dating back to the Clinton administration. However, the current reluctance on behalf of General Services Administrator Emily Murphy to give the go-ahead for traditional transition efforts to begin risks an enormous loss of knowledge- and policy-sharing between the outgoing and incoming administrations.
Thus far, Biden and Harris have outlined four core priority areas—combating COVID-19, economic recovery, racial equity and climate change—on their transition website, and policy experts have been picking through their statements and early personnel assignments to assess their likely tech priorities. Shea said his "number one" recommendation to the Biden administration in customer experience is to "examine what's been working, what needs to improve and build on infrastructure and past successes." That mirrors lessons learned and feedback released earlier this month by the leaders of CX CAP leaders of President Trump's management agenda, which concluded Sept. 30.
"It will be several months before we see what the Biden-Harris management agenda looks like, but I do think a lot of what's going on right now should be sustained," Shea said.
Shea also proposed the next administration strengthen governance to drive customer experience improvements governmentwide and ensure an official at each agency is responsible for customer experience performance.
Kathy Conrad, director of digital government at Accenture Federal Services, advocated for agencies to gain "a deeper understanding of customer needs." She said customer research should be standard practice to inform the design and delivery of important government programs and services. In addition, Conrad said federal agencies should aspire to transform service delivery so that customers working with multiple agencies at once aren't faced with poor service.
"People don't often experience government just one touchpoint at a time," Conrad said. "We need to enable a consistent experience and service delivery whether people are online, on the phone or in person."
Conrad pointed to the multi-agency collaboration by IRS, the Department of Housing and Urban Development, and Social Security Administration during federal stimulus disbursements during the COVID-19 pandemic as a success story. However, she also advocated for future officials to re-baseline certain programs and reassess risks to ascertain pros and cons of certain service delivery systems.