Federal Government to Conclude Fiscal 2020 With Record Spending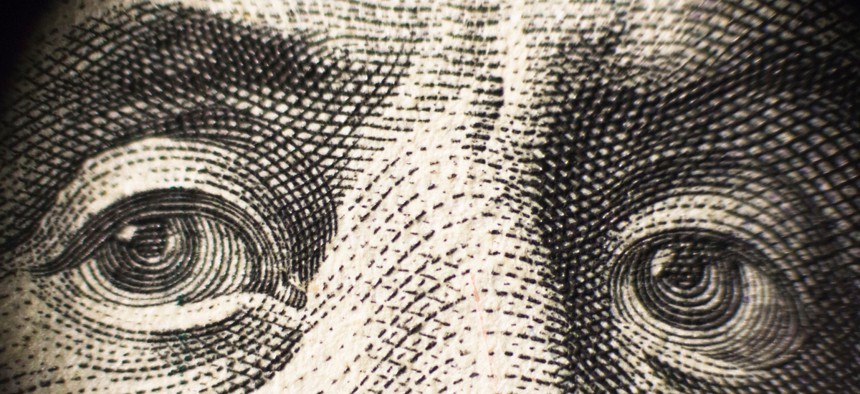 Even without data from the month of September, the Treasury Department reports total federal spending exceeded $6 trillion for the first time.
The federal government's fiscal 2020 year ends today at midnight and federal spending has eclipsed $6 trillion for the first time ever—and that's without data from September, the final month federal officials can obligate annual Congressionally-appropriated funds before they expire.
According to data from the Treasury Department, total government spending in fiscal 2020 reached $6.1 trillion by Aug. 31. The 2020 budget deficit now stands at $3 trillion through August—also a first, meaning the government has spent $3 trillion more than it has taken in this year—following 11 consecutive months of deficit spending compounded by the coronavirus pandemic. The current budget deficit is nearly twice as large as the previous highest deficit run in fiscal 2009 amid a national recession.
Fiscal 2020 spending has been dominated by health care, entitlements and the military, with the Health and Human Services Department ($1.3 trillion), Social Security Administration ($1.2 trillion) and Defense Department ($690 billion) the top-three spending agencies. While the Treasury has not tabulated the government's COVID-19 spending, the nonprofit, nonpartisan Committee for a Responsible Federal Budget estimates the government has committed or disbursed $2.2 trillion in economic relief.
The government's traditional September spending surge will push these totals higher, as civilian and defense agencies obligate the rest of the fiscal 2020 money appropriated by Congress through contracts for various goods and services. As of early August, federal agencies had obligated $438 billion on contracts and were on pace to exceed the single-year contract spending record of $598 billion set in fiscal 2019. An analysis from Bloomberg Government suggests total contract spending in fiscal 2020 could tally $630 billion between civilian and defense, even without factoring in COVID-19-related spending. There's still money to spend on contracts, according to analysts from the Pulse of GovCon, who told Nextgov that as of June, 78% of appropriated fiscal 2020 dollars were "still on the table."
David Berteau, president and CEO of the Professional Services Council, told Nextgov contract spending estimates are difficult to forecast because spending data can lag up to three months for the Defense Department. It has been made more difficult in fiscal 2020 due to money coming from the $2 trillion CARES Act. However, Berteau said it is clear the government is choosing to spend its available contracting dollars on products over services.
"Ships and planes are driving an increase in spending at [the Defense Department], but there's a lot of uncertainty," Berteau said.