Experts Break Down GSA's Abrupt Cancellation of $15B Small Business IT GWAC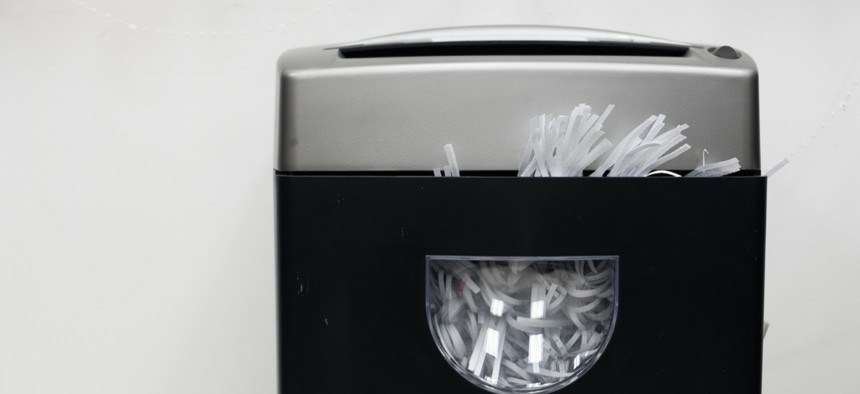 Four federal contracting experts joined Nextgov to discuss what happened with Alliant 2 Small Business, what's next for the family of contracts and what this means for GSA's suite of small business vehicles.
The General Services Administration's decision to cancel a $15 billion small business contract vehicle was a shock to many in federal contracting. But seasoned members of the community have offered context around what happened and joined Nextgov to give their perspectives. 
On July 2, GSA abruptly canceled its IT services-focused Alliant 2 Small Business. The contract was in limbo for years after waves of protests, re-awards and rescinded awards, but GSA's final decision caused much heartburn among federal contractors.
To break down what happened, Nextgov brought together four federal contracting experts to talk about what this means for the federal contracting community, the Alliant family of vehicles and GSA's entire suite of governmentwide acquisition contracts.
The half-hour discussion includes insights from Mike Hettinger, founder of the Hettinger Strategy Group and former House Oversight staff director; Amber Hart, co-founder of government contracting intelligence firm The Pulse of GovCon; Stan Soloway, president and CEO of Celero Strategies and a former Defense Department acquisition official; and Chris Cornillie, a federal market analyst with Bloomberg Government.
The upshot: People are "mad as hell," as one commenter put it, and want answers from GSA.
The panel hit on all the fear, uncertainty and doubt surrounding the future of GSA's small business vehicles and wrapped with some constructive advice for GSA moving forward.
"One of the big frustrations I heard throughout this process—forget the specifics—was the lack of communication, the lack of information, the black hole," Soloway said. "There are a lot of people out there who've been asking, 'What's going on, what's going on?'"
Soloway noted communication in the middle of the procurement process can be complicated for legal reasons, but there are ways for GSA to interact with the vendor community.
"I think the first and foremost thing GSA could do right now is have an industry day to talk about the challenges they went through," he said. "Take the incoming [heat] because they know they're getting it. They're grownups and they're smart and they're professional—they know what's going on. … The first thing I would do is have a very open—literally, a very public—dialogue."
Hart agreed, citing other major acquisition shifts where communication with industry proved key to a successful transition.
"I think, at the very least, GSA should provide some communication on their own beta.Sam platform," she said. "Saying where those task orders are going, where they're being competed or what the thought is."
Along with beta.SAM, panelists mentioned GSA's industry outreach site, Interact.
"Use Interact, use beta.SAM—use both, I don't care. Use Twitter, use LinkedIn. Just tell us something," Hart said.
"They should take a step back and try to figure out what it is they're trying to accomplish. Not, 'This is a vehicle that does X,' but what do we need to provide to the agencies, how do we provide it?" Hettinger offered. "And I think they've done that with the Multiple Award Schedule consolidation—agree with it or disagree with it, they at least have a strategy behind what they're trying to accomplish."
Cornillie capped the discussion with a prediction on GSA's next steps.
"I think that GSA will conduct a pretty rigorous post mortem on what happened," he said. "I think they'll do their best to offer flexibility for the firms impacted by this decision. And they'll keep doing what they have been doing, which is trying to make existing vehicles that they have more attractive for federal contractors and trying to expand that base of suppliers."
"But, obviously, difficult times ahead," he added.
Watch the full discussion below, and continued on Twitter.