Agencies Can Fire Employees Who Improperly Burrow In, Court Rules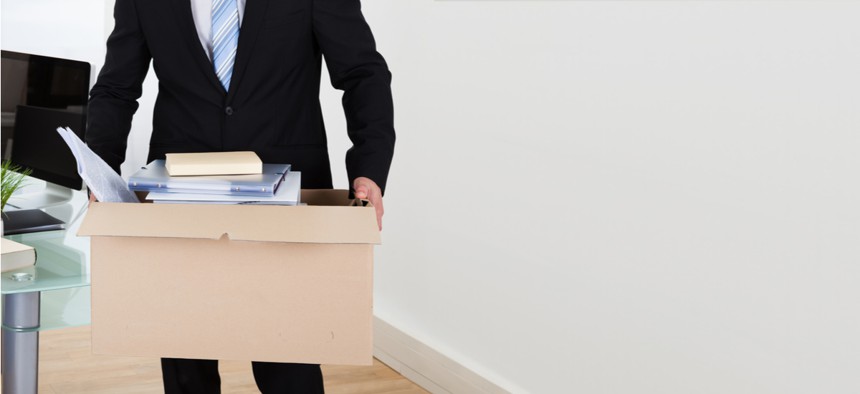 Agencies can fire political appointees who skirt civil service laws when converting their statuses into career employees in the run up to a presidential transition, a federal court has ruled. 
The ever-controversial practice known as burrowing is legal, but must follow a strict set of procedures to ensure political appointees are qualified for the career jobs for which they are hired. In the fall of 2016, Edward Avalos, then the Agriculture Department's undersecretary for marketing and regulator programs, left his job for a GS-15 career position as the Housing and Urban Development Department's Albuquerque field office director. Avalos was hired by Tammye Treviño, an appointee at HUD who formerly served with Avalos as a USDA appointee. 
The first posting for the field office vacancy yielded one certificate eligible candidate, a preference-eligible veteran. Instead of asking the Office of Personnel Management for a waiver to pass over that candidate, Treviño revised the vacancy announcement and Avalos reapplied. On second effort, Avalos was the only applicant to be deemed eligible. HUD did not ask OPM permission for Avalos' hiring, as is required in cases of burrowing in. When OPM flagged the improper hiring in 2017, HUD reviewed it and deemed it could not certify it "met merit and fitness requirements" due to Treviño's involvement. 
HUD fired Avalos, who then appealed the decision to the Merit Systems Protection Board and again to the U.S. Court of Appeals for the Federal Circuit. 
The court found in a recent ruling that "the record contains substantial evidence supporting the appearance of improper influence" in Avalos' hiring. While he argued HUD failed to demonstrate his firing would "promote the efficiency of the service"—a generic standard applied to all dismissals in the federal civil service—the court ruled reversing the impropriety of his hiring would itself meet that threshold. 
"By evaluating whether Mr. Avalos's appointment was free from political influence, HUD—concededly, at OPM's urging—was trying to certify that its hiring process complied with merit systems principles," the court said. "HUD's legitimate interest in removing the appearance of political influence in Mr. Avalos's appointment (and that further investigation could not entirely dispel) promotes the efficiency of the service by improving compliance with merit systems principles."
While HUD sought to deny Avalos from appealing to MSPB at all, the court found he had the right to do so due to the months he served at the department combined with his service at USDA. The court's decision was precedent setting, meaning agencies can lean on it to fire improper burrowers going forward. 
"Mr. Avalos's removal arose from HUD's failure to observe procedures integral to the competitive hiring process, which itself forms the foundation of the integrity of the competitive service," the court wrote. 
Lawmakers have long sought to crack down on political appointees who burrow in, and congressional Republicans and the Trump administration placed particular emphasis on it following Obama's presidency. Former New Jersey Gov. Chris Christie, who at the time was leading Donald Trump's transition effort, vowed in 2016 to change civil service laws if necessary to root out any holdovers. Following Trump's election, Sen. Ron Johnson, R-Wis., who chairs the Senate Homeland Security and Governmental Affairs Committee, asked OPM for weekly updates on all conversion requests throughout the post-election transition period. In August 2016, just a month before Avalos accepted his career job at HUD, then-acting OPM Director Beth Cobert sent a memorandum to agencies reminding them of their responsibilities in hiring political appointees and reporting their conversions.
A 2017 Government Accountability Office report found OPM denied 20% of agency requests to let political appointees burrow in between 2010 and early 2016.