Telecom Companies Agree to Keep America Online During COVID-19 Crisis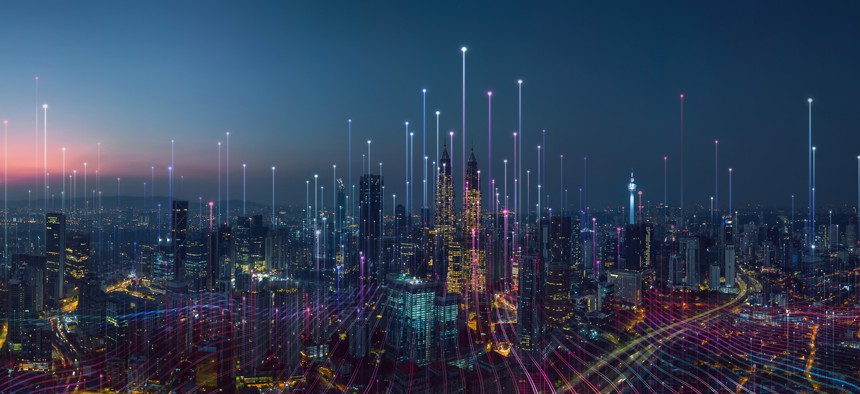 For the next 60 days, companies will work to help ensure communities across the U.S. have reliable connectivity.
Federal Communications Commission Chairman Ajit Pai unveiled a new initiative Friday to help ensure that everyone across the nation has reliable broadband and telephone connectivity during the COVID-19 outbreak.
The Keep America Connected Pledge asks U.S. telephone and broadband service providers to agree that, for the next 60 days, they will open Wi-Fi hotspots to all Americans who need them, not terminate any services to residential or small business customers who can't pay their bills due to complications from the pandemic, and also waive any late fees those customers might incur due to economic disruptions prompted by the coronavirus. 
Pai said many of the nation's top broadband and telecom companies have already agreed to the pledge, including AT&T, CenturyLink, Comcast, Cox Communications, Google Fiber, Sprint, T-Mobile, Verizon, and more. 
"I don't want any American consumers experiencing hardships because of the pandemic to lose connectivity," the chairman said in a statement. 
The measure comes at the end of a week that saw major sports, concerts and events cancellations to help slow the spread of the novel coronavirus, and at a time when government agencies, companies and schools are instructing many Americans to begin working remotely. These "social distancing" moves are a necessary response to help combat and contain COVID-19—which has already resulted in more than 1,200 testing positive for the virus in the U.S. and 125,000 globally—but will also likely catalyze a spike in Americans' need for at-home broadband access and connectivity. 
Highlighting the rapidly emerging challenges, 12 lawmakers on the House Energy and Commerce Committee penned a letter Thursday to several of America's leading communications providers to address potential issues around connectivity that would inevitably accompany the pandemic. 
The Republican-led FCC's new pledge also comes after Democratic Commissioners Jessica Rosenworcel and Geoffrey Starks urged the agency in separate statements Thursday to take aggressive actions to ensure that health care providers, employees, students, rural communities and ultimately the nation have necessary connectivity during the rapidly unfolding crisis. Their proposals echoed sentiments both commissioners previously put forward in testimonies before the Senate Tuesday and that Rosenworcel offered before the House Wednesday. 
"As the nation responds to our current health crisis, we are going to rely on telework, telehealth and tele-education like never before," Rosenworcel told Nextgov Friday. "And as this administration considers its response, I wanted to make sure that the millions and millions of people who lack access to broadband and connectivity had a voice." 
Following Pai's announcement, Rosenworcel said the pledge is "a good start," but that more must be done, including eliminating overage fees and data caps, which are limits service providers impose on the amount of data users can transfer. Comcast and AT&T are two of the first providers to have taken relevant data cap measures.