GSA Warns of COVID-19 Contracting Scam and Price Gouging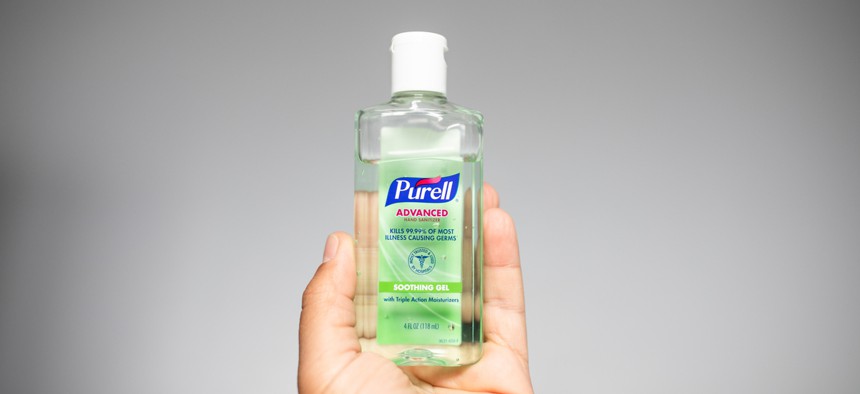 After receiving reports of an imposter claiming to hold a GSA contract, officials are reminding agency buyers to verify vendor information.
Crises like the current coronavirus outbreak inevitably lead to scammers seeking victims, and federal agencies and the contracting community are not immune.
In a post on its outreach site, Interact, the General Services Administration warned of one such scam targeting agency contracting officers.
"GSA has received reports of companies fraudulently claiming to be GSA vendors attempting to exploit legitimate COVID-19 concerns to mislead consumers into paying exorbitant prices for products associated with COVID-19," GSA officials said in the post.
As consumers continue to clear store shelves of hand sanitizer and other cleaning supplies, scammers have been using these commodities to target federal agencies that need these supplies to meet their missions.
"A customer agency notified GSA of an email they received from a company representing itself as a GSA contract holder marketing hand sanitizers and cleaning chemicals at exorbitant prices," a GSA spokesperson told Nextgov. "However, the company's name does not appear in the list of GSA contractors and the GSA contract number referenced in the email is assigned to a different company."
The spokesperson said the agency posted the message to remind agency buyers to double-check prices on GSA Advantage and verify the vendor's contract number and supplier details on eLibrary.
In this time of crisis, agencies should take these extra steps, "Even if information seems credible," the Interact post says.
Officials also asked anyone who suspects "fraudulent activity or price gouging with companies claiming to be GSA vendors" contact the National Customer Service Center at 800-488-3111 or NCSCcustomer.service@gsa.gov.