Lawmakers Reach Year-Long Funding Deal 'In Principle'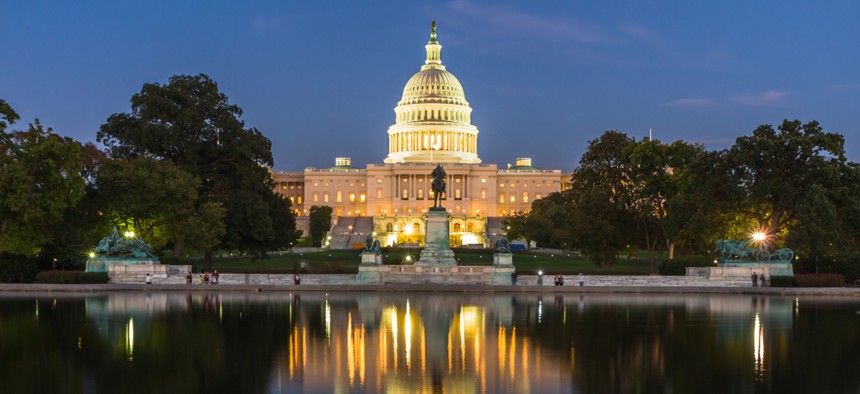 Congressional leaders said on Thursday they reached an agreement with the White House to fund all federal agencies through September, giving them a week to draft and pass bills before a government shutdown at the end of next week. 
Top appropriators and party leaders huddled with Treasury Secretary Steven Mnuchin this week to iron out line-by-line spending levels across government and resolve outstanding policy issues. The apparent deal comes after two stopgap continuing resolutions that have funded agencies at fiscal 2019 levels since Oct. 1. 
"When you look at all 12 bills, you're going to see a lot of good things for our country," House Appropriations Committee Chairwoman Nita Lowey, D-N.Y., said on Thursday, announcing the "deal in principle."
"This is why I love being on Appropriations: We are able to do so much good for people across the country," she said.
House Majority Leader Steny Hoyer, D-Md., said he hoped to start voting on elements of the spending package on Tuesday. The Senate has not yet announced its schedule, but the current CR is set to expire Dec. 20. 
Lawmakers were motivated to reach a deal, as most federal agencies are in line for spending bumps over the fiscal 2019 levels thanks to a budget deal Trump signed into law earlier this year.
The House and Senate had separately approved spending measures earlier this year, but they operated under different funding allocations. Congressional Democrats and the White House had a number of differences to work out, most notably funding for a wall along the U.S.- Mexico border. Details of the agreement were not available Thursday afternoon.