Trump's Top Acquisition Official Outlines Priorities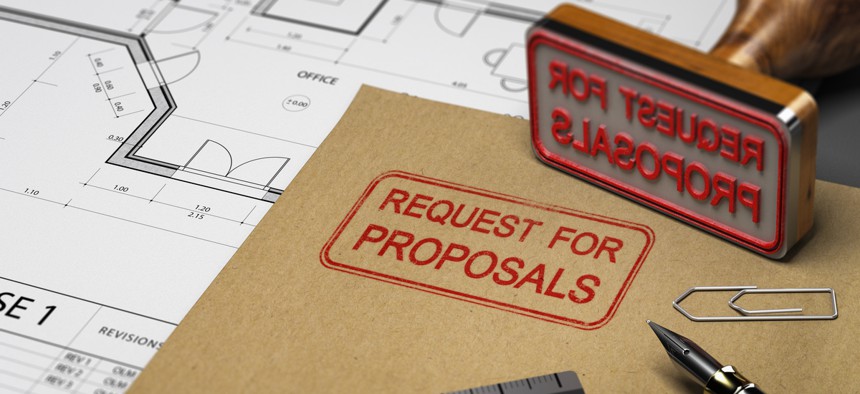 Michael Wooten, the new administrator for the Office of Federal Procurement Policy, wants contracting professionals to meet 21st-century tech challenges head-on.
Confirmed by the Senate in August, Office of Federal Procurement Policy Administrator Michael Wooten laid out a set of tech-heavy priorities Monday as he prepares to shape the way agencies buy goods and services.
In remarks made at a conference hosted by the Professional Services Council, Wooten said modernizing the policies that govern approximately $550 billion in annual spending represents a "huge opportunity," but one government cannot undertake on its own.
Rather, it will require an educated, empowered acquisition workforce partnering with industry to provide an abundance of commercial technologies to a rapidly-changing federal government, Wooten said. 
"The technological promise of the future is unparalleled and the acquisition world needs to be ready," Wooten said. "I see modernizing the system as a huge opportunity, and one I need [industry's] help in doing."
To get there—or get close to getting there—Wooten said his office within the Office of Management and Budget will prioritize four actions. The first, he said, will be to "build on the work we've already been doing to prepare our team to leverage our buying power through category management." In March, the Trump administration issued new guidance to agencies regarding category management, whereby they coordinate bulk purchasing in areas like information technology to make use of the government's immense buying power.
Second, Wooten said he wants to "upskill our workforce." In recent years, the government has struggled to keep pace in both retraining legacy IT employees and in hiring fresh tech talent.
Third, Wooten said he wants to "harness the power of the vast treasure troves of data we collect" and turn them into meaningful information for stakeholders and the public and actionable business intelligence. And relatedly, Wooten said he wants OFPP to promote unlocking tech innovation to help unleash the power of the government's data.
In this regard, Wooten said the promise of artificial intelligence—which he defined as machine-based approaches to performing tasks that replicate or augment human cognition—is key. AI-related technologies like robotic process automation, machine learning, natural language processing and image recognition are growing in importance, and Wooten said it's up to government's acquisition workforce to understand how to level federal requirements with what's possible from industry.
"If we get this right, our AI acquisition is not outpaced by obsolescence and our near-peers," Wooten said. "We have to think about that pace."
A retired Marine, Wooten referenced a military decision-making strategy he learned in his training days that could serve as inspiration for the acquisition system of the future. Boyd's Law—developed by Air Force Colonel John Boyd—outlines a cycle called Observe, Orient, Decide, Act, or OODA Loop. In lay speak, the strategy details how an agile opponent can overcome a more powerful adversary, or as Wooten said, "It's not the bigger dog, but the faster dog" that wins the fight.
"It allows you to make decisions faster than your opponents," Wooten said of the OODA Loop. "We have to have that understanding when dealing with all our challenges, particularly in national defense—we need to observe, orient, decide and act more quickly. We need an acquisition system that allows us to do that and doesn't get in the way."