House Democrats Recommend Zero Money for OPM Reorganization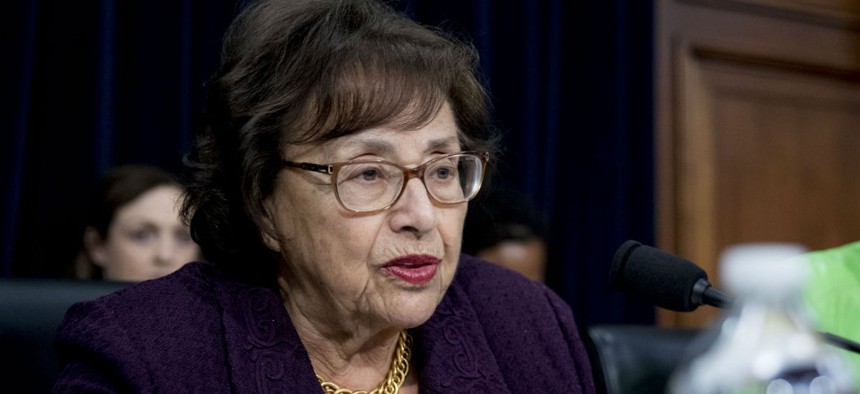 House Democrats on the committee that oversees the Office of Personnel Management on Thursday asked their colleagues on the Appropriations Committee to reject a White House request for money to transfer the majority of OPM's functions to the General Services Administration.
Lawmakers on the House Oversight and Reform Committee penned a letter to House Appropriations Committee Chairwoman Nita Lowey, D-N.Y., and ranking member Kay Granger, R-Texas, urging them not to include money requested by the Trump administration to facilitate the reorganization of the government's HR agency, citing a lack of rationale or legal authority for the move.
In President Trump's fiscal 2020 budget proposal, he requested $50 million be appropriated to the GSA Human Capital Fund for the purposes of bringing OPM's functions into the agency. Portions of the OPM reorganization plan would require legislation to be implemented, the administration has acknowledged. The plan also calls for OPM's security clearance operations to move to the Defense Department, as well as three policy staffers to go to the Executive Office of the President.
"As you consider the fiscal year 2020 Financial Services and General Government Appropriations bill, we respectfully request that you not appropriate any funding to the Office of Personnel Management and the General Services Administration for the purpose of implementing a proposed merger between the two agencies, and that you prohibit the use of any funding for such a purpose until the administration has provided sufficient information and justification for the transaction to Congress," the lawmakers wrote.
Although the OPM-GSA merger was first proposed last year, House Oversight Committee Chairman Elijah Cummings, D-Md., and Subcommittee on Government Operations Chairman Gerry Connolly, D-Va., said the administration has refused to respond to any inquiry into the plan.
"We have grave concerns about the administration's proposal to dismantle OPM and shift its functions to GSA, the Department of Defense and the Executive Office of the President," they wrote. "We are also troubled that the administration has failed to adequately consult with Congress on the merger and reorganization plans. Over the last two years, the Committee on Oversight and Reform has made multiple requests to the administration for the reorganization plans . . . To date, the administration has failed to provide the committee with the plans or any detailed justification."
The lawmakers said that while OPM officials have provided briefings to committee staff, they "lacked sufficient details."
"Until the administration has provided Congress with adequate policy and legal justification for reorganizing OPM, Congress should prohibit funds to carry out any activities related to the administration's proposal."