Here's How the Shutdown Hurts Government Contractors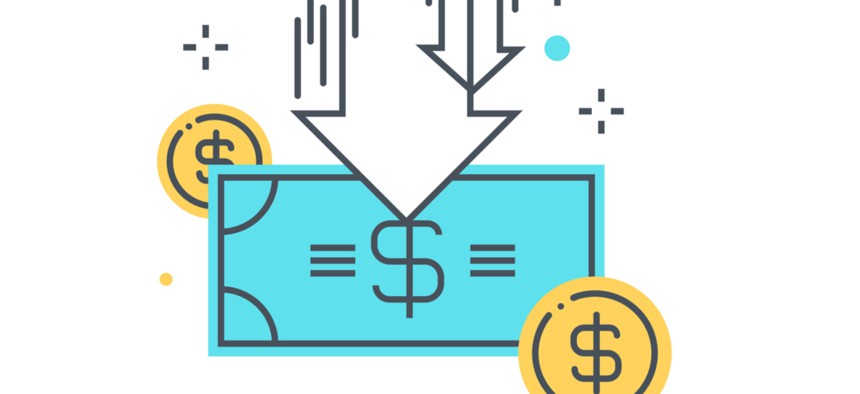 The shutdown is having a major effect on government contractors and federal employees alike.
Defense and tech contractors are feeling the effects of the government shutdown just as the 800,000 federal employees either furloughed or working without pay.
Each new day in this shutdown—now the longest in American history at 25 days—brings with it dozens of new stop-work orders on contracts across unfunded or partially unfunded federal agencies, which include the Agriculture, Health and Human Services, Interior, Commerce and Homeland Security departments.
When contracts are stopped, the companies that hold those contracts—and therefore the personnel they employ or subcontract to execute them—are not paid. Agencies send stop-work orders to companies when there isn't obligated funding for a specific contract vehicle, or when funding is available but simply not enough remaining federal employees are left within an agency or department to carry out work.
Regardless of the cause, the majority of contractors will receive no back compensation, unlike federal employees, who Congress has ensured will receive back pay once the affected agencies open again. According to Bloomberg, the shutdown could be costing contractors $200 million per day, or almost $1.5 billion per week, and as funded revenue dries up, those numbers will compound.
"Each day, we're getting more and more stop-work orders," said David Berteau, president and chief executive officer of the Professional Services Council. PSC represents some 400 government technology and professional services companies, which Berteau said have reported an increasing number of stop-work orders since New Year's Day.
Contractors are not impacted equally.
Berteau said large contractors with a variety of government contracts across agencies and sectors can reduce the impact to contracted employees by shifting them to funded contracts. It isn't foolproof, though, because most agencies have to approve this kind of shift and there is no guarantee the necessary paperwork is going to get done during a shutdown. Large contractors can sometimes also afford to consider other options to keep people on payroll, such as providing training to contracted employees who otherwise wouldn't be working.
One large cloud service provider Nextgov spoke with said it is allowing its 7,000 employees take sick, vacation and personal time early and in some cases extending that time to keep them on payroll, hoping the shutdown will end soon.
"We're not talking about numbers right now, we're talking about taking care of people," said one senior member of the company who was not authorized to speak to the press. "We're trying to keep as many of our employees as possible, and if any other contracted jobs within the company are open, our employees are free to transfer over and move."
Smaller contractors have fewer options. MetTel, a New York-based telecommunications provider with about 500 employees, is used to punching above its weight, competing against the likes of telecom giants Verizon and AT&T. The company's federal footprint dates back to 2011, but it made a major splash last year, securing one of 10 spots on the General Services Administration's $50 billion Enterprise Infrastructure Services contract.
But with EIS task orders held up and the company unable to get responses to pending requests for proposals due to agency furloughs, MetTel had to let people go.
"When you're in part of an RFP response where the government owes you answers to questions and they aren't forthcoming, you really can't do much that is productive," Diana Gowen, general manager and senior vice president of MetTel's federal business, told Nextgov. "We had to tell the contracting staff we have they are furloughed, and you know, it affects human beings."
This is the reality of the government shutdown, Gowen said. The people she let go will join a now-larger pool of suddenly unemployed contractors. Even with specialized skills, they may struggle to find new opportunities until the entire government is operating.  
Gowen said even if lawmakers and the president strike a deal to open government quickly, it may take weeks or more for work on once-halted contracts to begin again. And whereas large corporations have the financial wherewithal to "get those people back and working again" at the first sign of shutdown deal, "smaller corporations have a hard time with that," she said.
"Smaller companies have to wait for government funding to come through the door," Gowen said. "It really depends on, 'How long does this whole thing go?'"