Pentagon's Chief Management Officer Resigns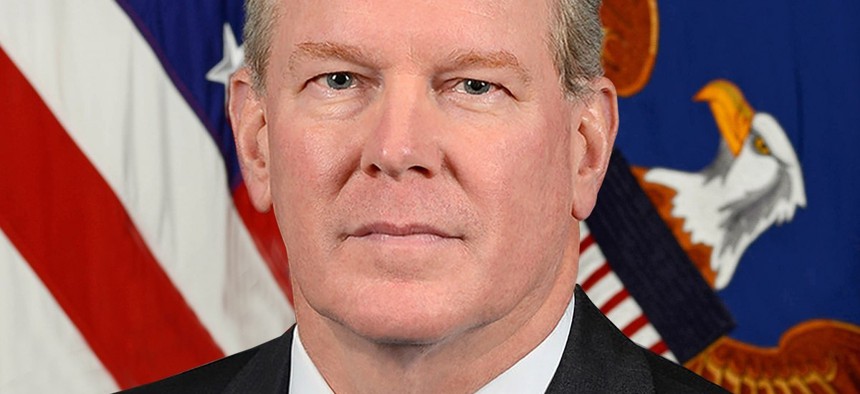 Pentagon Chief Management Officer John "Jay" Gibson announced his resignation Friday after less than nine months on the job as the Defense Department's third-ranking official.
Gibson's final day will be Nov. 30, after which his deputy, Lisa Hershman, will serve as acting CMO until a replacement can be confirmed by the Senate.
"Mr. Gibson's groundbreaking work as the first-ever DoD Chief Management Officer set conditions for the department's reform initiatives," Pentagon spokesperson Lt. Col. Joe Buccino said in a statement. "His efforts to streamline processes, establish the department's Reform Management Group, and identify significant savings across the department will pay dividends in FY19."
While the CMO role was created in the 2008 National Defense Authorization Act, the position was enhanced and expanded in the 2017 NDAA, making it third in line to the secretary of Defense. Initially, Gibson's role was to find cost savings in the defense department's $640 billion budget, mainly through the use of technologies like cloud computing and data analytics.
In June, Gibson told Nextgov he had created nine teams to gather data on specific areas like IT, contracting and human resources. For a time, Gibson also headed the Defense Department's Joint Enterprise Defense Infrastructure acquisition, a contract worth up to $10 billion over 10 years and now out for bid.
However, reports began circulating in September that Gibson fell out of favor with Defense Secretary James Mattis due to poor performance, and Gibson's portfolio began to shrink.
"Our commitment to bringing business reform to the department remains unwavering and will result in the increased lethality of our force," Buccino said. "We appreciate his service to the Department and wish him continued success."
Defense News first reported Gibson's resignation.