Seattle Prepares to Challenge FCC Over 'Misguided' 5G Order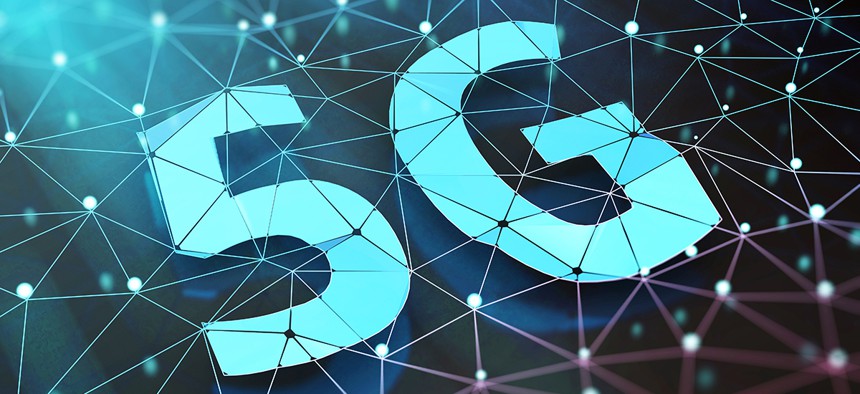 This story has been updated with information on Portland, Oregon's legal petition and the FCC appeals window, as well as a comment from Seattle.
Seattle officials announced Tuesday their intent to appeal in court a recent Federal Communications Commission order limiting local control over fifth generation wireless deployments, which they called "misguided" and "overreach."
Mayor Jenny Durkan and City Attorney Pete Holmes criticized in a joint statement the recent rule pushed by the FCC's Trump appointees. And they predicted it would fail to speed up 5G rollouts or expand access to high-speed internet, while forcing cities to subsidize providers' use of public property.
The order sets rigid permit approval timeframes for local governments, though it gives them time to change their procedures, and caps the fees they can charge providers per small wireless facility at $270—significantly less than the $500 national average. Local governments argue their fees are cost-based.
"The scope of this overreach is significant. It impedes local authority to serve as trustees of public property and to fulfill cities' public health and safety responsibilities while establishing unworkable standards," Durkan and Holmes said. "This will increase costs and impose an unreasonable burden on local governments."
Seattle's Transportation, City Light, Construction and Inspections, Finance and Administrative Services, Public Utilities, and Parks and Recreation departments are among those currently estimating needed process changes and increased personnel costs resulting from the order. Existing contracts with telecom carriers will be reevaluated, according to the City Attorney's Office.
The city is also concerned utility pole safety and reliability may be compromised. While Seattle hasn't installed any 5G small cell equipment yet, the city charges $1,874 per light pole attachment annually, reported The Seattle Times.
Proponents have said the FCC order is a necessary step, saying companies would otherwise face too much bureaucracy as they move to expand the infrastructure for 5G, which will provide faster connections. They also argued it would end up expanding access to broadband, which has remained inaccessible in some disadvantaged neighborhoods and regions.
"To be sure, there are some local governments that don't like this order," said FCC Chairman Ajit Pai, a Republican, just before the 3-1 vote along party lines last week. "They would like to continue extracting as much money as possible in fees from the private sector and forcing companies to navigate a maze of unnecessary hurdles to deploy wireless infrastructure."
The timing of litigation will depend on when the order is published in the federal register, after which there's a 60-day appeal window. Seattle officials said they will coordinate with those from other jurisdictions opposing the FCC order.
"Our appeal will include multiple jurisdictions, in and outside of Washington state, and we would like to respect the right of those jurisdictions to make their appeal plans public on their own timeline," Dan Nolte, a spokesman for Seattle's city attorney, told Route Fifty.
Also on Tuesday, the city of Portland, Oregon filed a petition for review at the 9th U.S. Circuit Court of Appeals against the FCC for an earlier ruling also meant to accelerate the deployment of broadband infrastructure by changing the rules around who can attach fiber or other equipment to a utility pole. In his statement at the August meeting of the FCC, Pai noted that the ruling also makes clear that states and localities are prohibited from imposing a moratorium on broadband rollouts. 
"There may be many reasonable ways local governments can regulate network deployments in their jurisdiction, but blocking competition and better services for American consumers is not one of them," he said.
The filing by attorneys for Portland said the agency's August ruling "exceeds the FCC's statutory authority."
In a statement, issued after the City Council voted to move forward with litigation, Portland Mayor Ted Wheeler said the FCC has moved forward on several rulings and orders that curb local officials' ability to manage their own public rights of way. He noted that 20 percent of the land in Portland is streets or sidewalks, which should be considered a public asset that the city should manage. 
"Portland is ready and willing to lead the fight to protect local control of local assets," Wheeler said.