Author Archive
Dave Nyczepir
News Editor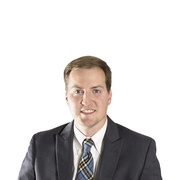 Dave Nyczepir is a News Editor for Government Executive's Route Fifty. He previously was a reporter at the Desert Sun newspaper in Southern California's Coachella Valley and worked for Campaigns & Elections magazine and covered Maryland's 2012 legislative session for the University of Maryland's Capital News Service and holds a master's of journalism from the University of Maryland.
Emerging Tech
CenturyLink's recent outage is being investigated by at least two states, in addition to the FCC.
CIO Briefing
But some remain concerned that the money will not get to many places that need it to expand access.
Cybersecurity
The Indiana city's new mobility-as-a-service pilot is helping low-income shift workers commute for free.
---
Emerging Tech
"The great thing people need to understand about data—and this was the incorrect understanding I had at first—is it is not about efficiency," said Tulsa's mayor.
Cybersecurity
Here are malicious behaviors CIOs can look to help prevent a disruption.
Emerging Tech
An increasing number of operating systems are available to municipalities looking to streamline data sharing, but a global network wants them thinking about urban resilience as they do.
Emerging Tech
The National League of Cities has seven recommendations for those looking to launch pilots.
CIO Briefing
"Cutting [Universal Service Fund] support cuts the legs out of the business case for rural broadband in many places," said one telecom CEO.
CIO Briefing
The NFL is throwing its weight behind a federal framework, while the gaming industry blamed "burdensome" taxes and laws for the allure of illegal sports books.
CIO Briefing
Proponents said the order will insure that delivery of faster wireless service occurs in more areas more quickly, but a key opponent called it "extraordinary federal overreach."
Emerging Tech
The situational awareness dashboard at the city's Traffic Operations Center is the first step in a grander plan.
Emerging Tech
The Knight Foundation aims to take projects out of the hands of car companies in five cities.
Cybersecurity
The state avoided having to make a change in election equipment before the midterms, however.
Data
In the smart city era, data is increasingly used in governments' decisionmaking. But what happens when that data is flawed?
Data
The Federal Communications Commission seems to think they're part of the solution.
Emerging Tech
State and local officials had some ideas for Congress at a Wednesday hearing on Capitol Hill.
Data
"My guess is they just ran out of time and patience for the process to play out," said one local government advocate.
Data
Mayor Joe Hogsett welcomed the increased connectivity for residents, but just where it will occur hasn't been made public.
Cybersecurity
The state wants to add every city and county government to its automated threat feed program in the next three to four years.