Author Archive
Dave Nyczepir
News Editor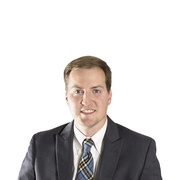 Dave Nyczepir is a News Editor for Government Executive's Route Fifty. He previously was a reporter at the Desert Sun newspaper in Southern California's Coachella Valley and worked for Campaigns & Elections magazine and covered Maryland's 2012 legislative session for the University of Maryland's Capital News Service and holds a master's of journalism from the University of Maryland.
Cybersecurity
The state avoided having to make a change in election equipment before the midterms, however.
Data
In the smart city era, data is increasingly used in governments' decisionmaking. But what happens when that data is flawed?
Data
The Federal Communications Commission seems to think they're part of the solution.
Emerging Tech
State and local officials had some ideas for Congress at a Wednesday hearing on Capitol Hill.
Data
"My guess is they just ran out of time and patience for the process to play out," said one local government advocate.
Data
Mayor Joe Hogsett welcomed the increased connectivity for residents, but just where it will occur hasn't been made public.
Cybersecurity
The state wants to add every city and county government to its automated threat feed program in the next three to four years.
CIO Briefing
AT&T's team is also working with states to get a liaison in every emergency operations center.
Data
Localities are using maps to visualize hazards, process damage imagery and crowdsource flood information.
Data
Digital redlining denies as many city residents access to the internet as it does rural Americans in some states, an advocacy group says.
Emerging Tech
Wireless industry groups support the new Senate bill, but the Institute for Local Self-Reliance argues it sacrifices too much local government authority.
Emerging Tech
The city's police department is moving forward with the second phase of testing weeks after the initial pilot program ended amid concerns raised by civil liberties groups.
CIO Briefing
Louisville, Kentucky is making the infrastructure for analyzing historic Waze data available to anyone who partners on the process.
Data
Puerto Rico and the U.S. Virgin Islands' CIOs discussed data security, relationships with wireless carriers and next-level training at NASCIO's midyear conference.
Cybersecurity
The state will soon offer information security training local governments should consider to help avoid a crisis of Atlanta proportions.
Emerging Tech
The winning initiatives leverage high-speed internet along with everything from virtual reality to GIS to better local education and workforce opportunities.
IT Modernization
A group of mostly mayors encouraged the Federal Communications Commission to refocus its efforts on new broadband investment, instead of preempting their oversight of public rights of way.
IT Modernization
The proposal is still on the table, according to Commerce Secretary Wilbur Ross, though localities may find their authority on public rights of way preempted regardless.
Policy
Localities want more of a say in broadband policymaking. The U.S. wireless industry wants to win its race with China.
IT Modernization
The streamlined broadband deployment the FCC is contemplating will lessen local control without making rural build-outs more likely.