Author Archive
Dave Nyczepir
News Editor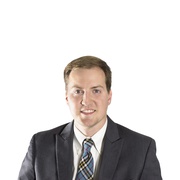 Dave Nyczepir is a News Editor for Government Executive's Route Fifty. He previously was a reporter at the Desert Sun newspaper in Southern California's Coachella Valley and worked for Campaigns & Elections magazine and covered Maryland's 2012 legislative session for the University of Maryland's Capital News Service and holds a master's of journalism from the University of Maryland.
Cybersecurity
"For most organizations email is a weakness, as much as we try and educate our user population," said the city's IT director.
Modernization
A start-up wants to use a mobile app to allow clinicians and case workers to do remote patient evaluations when law enforcement officers respond to mental health calls.
Modernization
Frustrated with the FCC maps, the National Association of Counties and other federal agencies are looking to figure out which communities lack broadband access.
---
Artificial Intelligence
Making sure officials know what things like artificial intelligence do is a good starting point, according to a new report.
Policy
Providing money to states faster after disasters, and offering funds before they strike, would make communities safer, governors said.
Emerging Tech
From high costs of implementation to more pressing regulatory concerns, current barriers to entry make the technology difficult to implement.
Digital Government
Fixed-route bus use, in particular, has seen steep declines in use while ride-sharing continues to grow in popularity, according to a new report.
Emerging Tech
A new guide for non-technologists aims to help local officials avoid technology and policy pitfalls.
Digital Government
The scattered nature of voter information is the biggest hurdle, but geospatial data can mean the difference between a voter receiving the proper ballot.
Modernization
The old system has been the victim of its own success, a software executive argues.
Digital Government
House Speaker Nancy Pelosi told mayors she's "optimistic" about bipartisan infrastructure legislation that avoids financially burdening cities.
Emerging Tech
CenturyLink's recent outage is being investigated by at least two states, in addition to the FCC.
Digital Government
But some remain concerned that the money will not get to many places that need it to expand access.
Cybersecurity
The Indiana city's new mobility-as-a-service pilot is helping low-income shift workers commute for free.
Emerging Tech
"The great thing people need to understand about data—and this was the incorrect understanding I had at first—is it is not about efficiency," said Tulsa's mayor.
Cybersecurity
Here are malicious behaviors CIOs can look to help prevent a disruption.
Emerging Tech
An increasing number of operating systems are available to municipalities looking to streamline data sharing, but a global network wants them thinking about urban resilience as they do.
Emerging Tech
The National League of Cities has seven recommendations for those looking to launch pilots.
Digital Government
"Cutting [Universal Service Fund] support cuts the legs out of the business case for rural broadband in many places," said one telecom CEO.