IBM Buys RedHat in $34 Billion Deal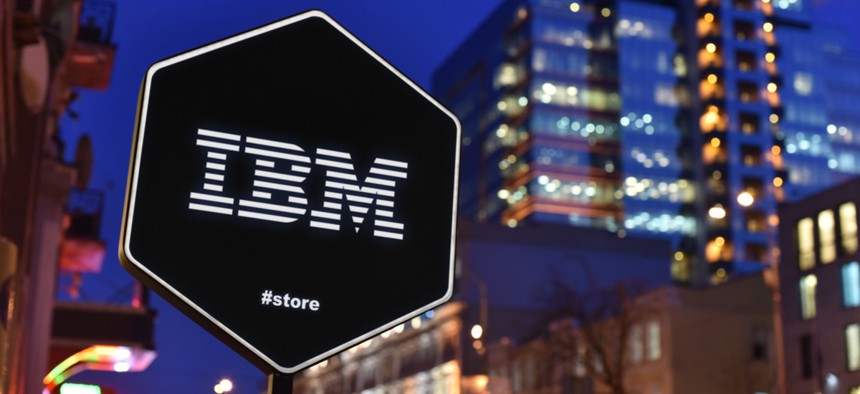 One of the biggest tech acquisitions ever revolves around cloud computing.
IBM announced the acquisition of open-source software developer Red Hat Monday in a cash deal worth $34 billion.
IBM's President and Chief Executive Officer Ginni Rometty called the deal "a game-changer" that beefs up the company's cloud portfolio—specifically its hybrid cloud offerings—in both commercial and public sector markets. Under the deal, Red Hat will become a distinct unit of IBM's hybrid cloud division, but its considerable open source technology offerings will augment IBM's existing cloud capabilities.
"IBM is committed to being an authentic multi-cloud provider, and we will prioritize the use of Red Hat technology across multiple clouds," said Arvind Krishna, senior vice president of IBM Hybrid Cloud. "In doing so, IBM will support open source technology wherever it runs, allowing it to scale significantly within commercial settings around the world."
IBM's acquisition of Red Hat is one of the largest tech acquisitions in history, and it comes as IBM is looking to compete with Google, Amazon Web Services and Microsoft for a larger share of a $180 billion cloud market. The buy also mirrors Microsoft's $7.5 billion purchase of open source code sharing service GitHub, though Rometty said Microsoft's move was "irrelevant" to IBM and Red Hat's deal.
Red Hat has hundreds of contracts in the public sector, with its open source tech underpinning many of the thousands of data centers the federal government operates. IBM, meanwhile, is a long-time government contractor and provider of hardware and software that has at times over the past five years dealt with declining revenue.
IBM's federal cloud business, however, has been lucrative, and its purchase of Red Hat should help it compete for more government business given that hybrid cloud offerings are the most popular for federal agencies.
"The public sector and especially federal and state governments can all benefit from using more technology with open source underpinnings and services it can bring to all citizens," Krishna said in a call with reporters.