Report: Citizens Have Better Experience With Airlines, Insurers Than Federal Agencies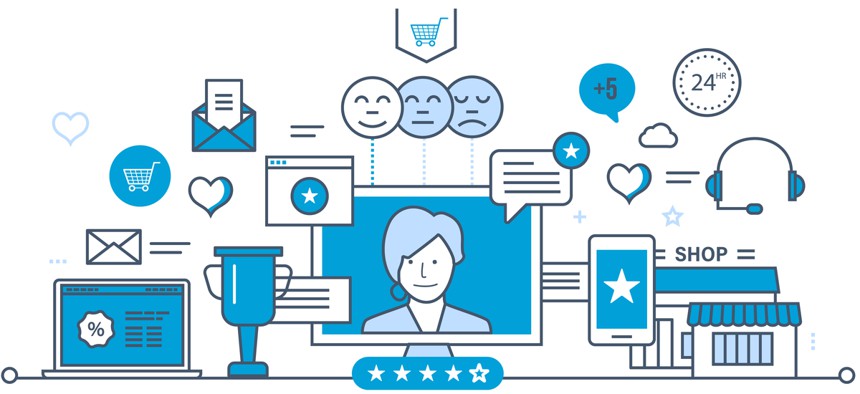 Agencies aren't getting any better at customer experience despite the focus, a survey found.
Federal agency leaders—from managers to technologists—have been talking for years about the need to improve the way citizens interact with and experience government services. But a study released Thursday shows they're losing ground and customer experience is as poor as ever.
According to the 2018 U.S. Federal Customer Experience Index published by Forrester, U.S. citizens gave federal agencies an average score of 59 percent across customer experience metrics, the same score the federal government received for the last two years. To create the index, Forrester polled more than 110,000 U.S. citizens on their interactions with 15 federal agencies and programs on six metrics: effectiveness, ease of use, emotion, the customer's likelihood of complying with the directives or advice, likelihood of future engagement and whether they would speak positively to others about the experience.
Only two agencies and programs improved over 2017: Veterans Affairs, which moved out of failing territory from 59 percent to 63 percent, and Healthcare.gov, which edged up from 45 percent to 49 percent. The Small Business Administration had the only significant drop year over year, from 62 percent in 2017 to 58 percent in 2018.
Most other agencies and offices saw slight shifts that Forrester categorized as statistically insignificant.
At the top of the index, the National Park Service scored 77 percent, the U.S. Postal Service scored 70 percent and Tricare, the medical program for active military, scored 65 percent. At the bottom are the Education Department with 54 percent, Healthcare.gov at 49 percent and USAJobs.gov at 44 percent.
Overall, 80 percent of federal agencies were rated poor (53 percent) or very poor (27 percent) by customers. Comparatively, 20 percent of the private sector collectively garnered a rating of poor or very poor, with 64 percent OK (13 percent for federal) and 15 percent good (7 percent for federal).
"The reason for this stagnation is simple: Agencies fail on the critical elements that make experiences great for customers," according to Rick Parrish, principal analyst for customer experience at Forrester.
The study looked at 47 metrics around customer experience and grouped those into thematic categories. Of the seven categories, Parrish pointed to three as the most influential: process, customer service and showing respect. Federal agencies are failing at all three.
As Parrish described in a blog post, agencies:
Make processes too difficult. Only 45 percent of federal customers say that it is easy to go through the process of obtaining benefits, services or information. That's a 1-percentage-point rise year over year, but still only equal to the percentage of airline customers who enjoy the in-flight experience.
Struggle with customer service. A mere 46 percent of federal customers agreed that they could get help quickly when they needed it. That's a 2-percentage-point dip from 2017 that leaves federal customer service 1 percentage point worse than the service provided by the infamous internet service provider industry.
Show even less respect for customers than they used to. Just 46 percent of federal customers say that they feel respected—a 9-percentage-point drop year over year. As a result, federal customers now feel that they are respected equally by federal agencies and health insurers.
To rectify this trend, Forrester analysts suggested focusing on key drivers and using data to determine which areas will have the most effect on the mission.
"Government agencies that manage their CX in mature ways don't try to control every detail of every customer interaction," the report states. "Instead, they prioritize initiatives that improve the parts of the experience that will contribute the most to mission success."