Defense Department is Pursuing Another Multibillion-Dollar Cloud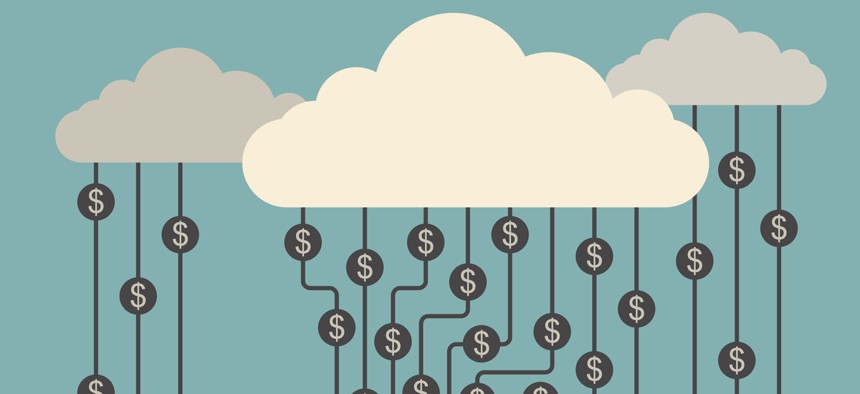 The Defense Department can't get enough cloud computing.
On April 17, the Defense Department released a draft request for proposal for its Defense Enterprise Office Solution contract, which it says could be worth up to $8 billion over 10 years for a single winning company or team.
It's the second concurrent multibillion-dollar cloud contract the Defense Department is pursuing. The other is the Joint Enterprise Defense Infrastructure acquisition that could be worth as much as $10 billion.  
Released by the Defense Information Systems Agency, the DEOS draft solicitation seeks an enterprisewide cloud solution "for common communication, collaboration, and productivity capabilities that are mission-effective, efficient, more widely accessible, to facilitate DoD operations worldwide." It will serve more than 3 million military personnel.
DEOS will "unify and modernize" the Defense Department's legacy systems, including enterprise email, collaboration services, voice and video services and productivity capabilities, according to the draft solicitation.
DEOS must be deployable in classified settings as well as unclassified settings, which could narrow the list of competitors. Only Amazon Web Services currently has the certification to host classified information in the commercial cloud, though Microsoft and other companies, including IBM and Google, are pursuing that certification.
DEOS bears a resemblance to the Air Force's Cloud Hosted Enterprise Services contract, which was won by a team comprised of Dell EMC, General Dynamics and Microsoft in 2017.
Vendors have until May 7 to submit comments to the Defense Department regarding DEOS.
Meanwhile, the Pentagon is expected to bid out its JEDI contract in mid-May. Defense officials have said JEDI will provide enterprisewide infrastructure- and platform-as-a-service to the military, as well as other key functions, such as networking, storage and other computing services.
Meanwhile, DISA, which is handling the procurement, could be on the chopping block.
Draft legislation from House Armed Services Committee chair Rep. Mac Thornberry, R-Texas, would eliminate DISA and several other defense agencies by 2021. If the legislation becomes law, it would transfer most of DISA's functions, personnel and assets to U.S. Cyber Command. The bill would spread other functions, like IT contracting, to other agencies.