AT&T Captures Classified NSA Tech Contract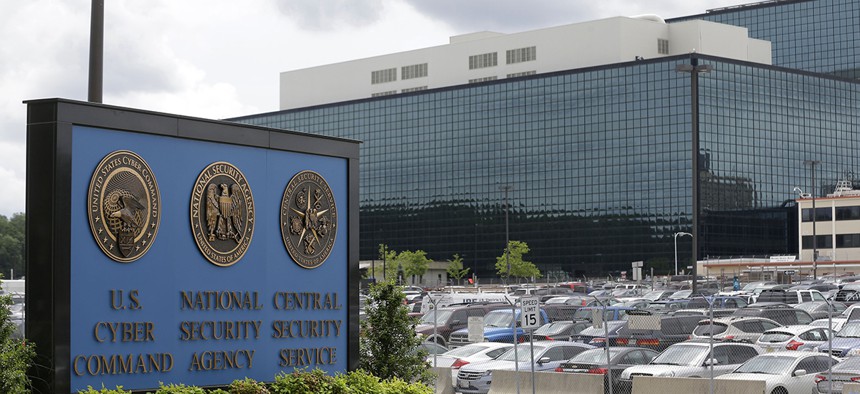 After a bid protest, AT&T can now move forward on work it will carry out under NSA's classified Groundbreaker contract, worth billions.
Following a resolved bid protest, the National Security Agency can now begin work with telecommunications giant AT&T on the second of three massive tech contracts that make up the agency's classified Groundbreaker program.
The Government Accountability Office denied a protest last week, filed by losing bidder DXC Technology, allowing AT&T to begin executing on an IT contract that sources tell Nextgov could be worth up to $2 billion.
The deal follows another $2.4 billion tech contract the NSA awarded in September to tech firm CSRA, which–together with a third contract the NSA has yet to award–will represent a continuation of the Groundbreaker program that dates back to 2001.
Through Groundbreaker, the NSA purchases mission-critical information technology solutions, including its own private cloud, which acts as a repository for the all the agency's data.
In 2001, NSA awarded the first Groundbreaker contract, worth up to $5 billion over 10 years, to the Eagle Alliance, a cadre of contractors led by Computer Sciences Corporation, which is now CSRA.
The same group, which includes other major contractors such as Northrop Grumman, won NSA's recompete of Groundbreaker, which was set to expire in September 2017.  
The resolved bid protest is another boon for AT&T's government business, which has scored a string of high-profile federal contracts.
The tech giant snagged a $6.5 billion contract to build, deploy and maintain the nation's first public safety broadband network last March; was one of 10 vendors to win a spot on a telecommunications contract valued at up to $50 billion; and became one of 60 vendors to win a spot on the Alliant 2 contract, also valued at up to $50 billion.