Lawmakers Push Trump Again to Appoint OSTP Director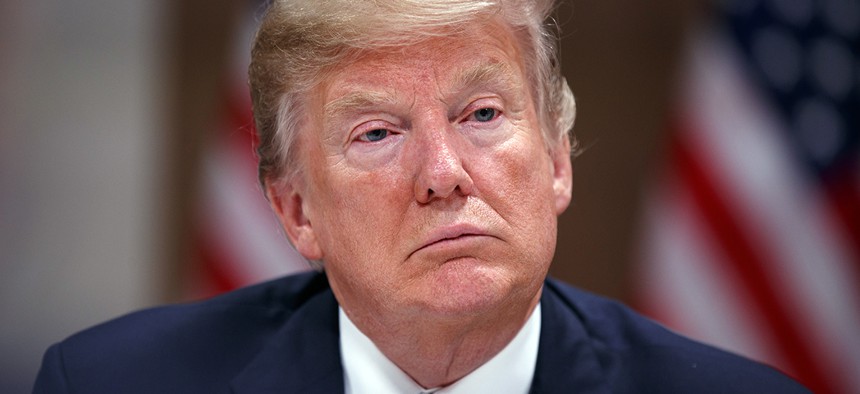 As technology advances and permeates most aspects of society, several lawmakers are urging President Donald Trump to appoint a scientific adviser and the staff needed to support the Office of Science and Technology Policy.
Reps. Don Beyer, D-Va., Bill Foster, D-Ill., Suzanne Bonamici, D-Ore., and Mark Takano, D-Calif., sent a letter on Jan. 24 to the president urging him to fill the vacant role of OSTP director and increase staffing to the level of the Obama administration.
The letter opens by quoting a similar correspondence the representatives sent in May:
We are concerned about the process by which you receive information … Until the OSTP is adequately staffed and the director position filled by a qualified, objective scientist who understands the difference between alternative news peddled on alt-right websites and legitimate well-vetted scientific facts, we fear that you will continue to be vulnerable to misinformation and fake news.
The lawmakers cited climate change as an example, noting the president's comments on current weather trends on Twitter and in public addresses.
"We believe that these mistakes might have been avoided if you had availed yourself of the kind of expert advice which previous presidents relied on when making such decisions," the letter reads. "We are even more concerned, however, about what might occur if the country faces an unforeseen catastrophe."
Citing former OSTP Director Neal Lane, the representatives pointed to previous unforeseen events in which a scientific adviser was useful, including: the Sept. 11 attacks and subsequent anthrax attacks; the nuclear disaster in Fukushima, Japan; the Zika and Ebola outbreaks; and other disasters natural and manmade.
"Sound scientific and technology advice is indispensable to U.S. national security and economic growth," the letter states. "It is deeply important that you fill the vacant office of OSTP director as required by law, and fully staff this institution with qualified and knowledgeable officials, as soon as possible."