GAO Will Probe 'Fake Comments' to Regulatory Agencies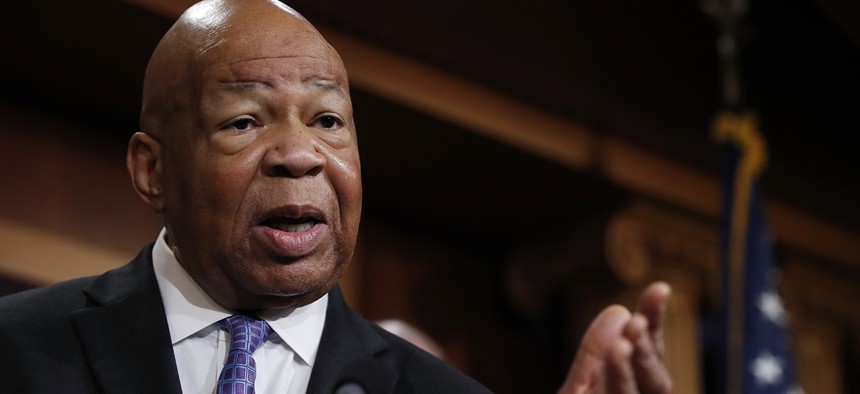 Democrats on House commerce panel want Justice Department involvement too.
Weeks after news reports of a proliferation of "fake" public comments during regulatory rulemaking processes, Congress's watchdog on Wednesday agreed to perform two related audits.
In a letter to Rep. Frank Pallone, D-N.J., the Government Accountability Office's congressional liaison said the auditing body accepts the request that came last June from Pallone, Elijah Cummings, D-Md.; and Gregory Meeks, D-N.Y,  and will assign the investigation to GAO's Forensics Audit and Investigations Service.
The apparently fake comments—detailed by the Wall Street Journal—appeared to come from advocacy or lobby interests using unverified names to comment on such issues as net neutrality at the Federal Communications Commission. Other comments using questionable identities were found commenting on consumer-oriented rule proposals in the dockets of the Consumer Financial Protection Bureau, the Securities and Exchange Commission, the Labor Department and the Federal Energy Regulatory Commission.
"There are two things we have accepted on this topic," GAO spokesman Chuck Young told Government Executive. "We just recently accepted a request to examine fraud and misuse of identities during federal rulemaking. It should start in about 5 months when staff become available. We also previously accepted a separate August request to look at the reported cyber attack on the FCC's commenting system. That has been in the queue and is expected to get underway sometime in the spring."
The GAO's letter—which the Democrats tweeted out—is copied to the Energy and Commerce Chairman Greg Walden, R-Ore.
The Democrats, who include the ranking members of the Energy and Commerce and Oversight and Government Reform panels, on Wednesday sent a letter to Attorney General Jeff Sessions and FBI Director Christopher Wray asking them to conduct a related probe.
"Immediate action is needed in order to restore public trust in the federal rulemaking process," wrote Pallone and Cummings, joined by Judiciary Committee ranking member Jerrold Nadler, D-N.Y.; and Education and Workforce Committee Ranking Member Bobby Scott, D-Va.
"The practice of manipulating agency actions by flooding rulemaking dockets with fake comments is far more widespread than it appeared when you were initially asked to investigate.  Some Americans' voices are being co-opted in what appears to be a systemic attempt to corrupt federal policy-making," the House Democrats wrote to Sessions and Wray. "We urge you to use the full investigative powers of the FBI and DOJ to promptly uncover who is behind this conduct and prosecute the parties under applicable federal law."
The Democrats said a significant portion of the fake comments submitted to the CFPB on payday lending issues are reported to have come from a comment-generating platform and Web address used by the Community Financial Services Association of America. The group's CEO, Dennis Shaul, said in a statement to Government Executive, "There is overwhelming and authentic opposition to the" CFPB's payday lending rule introduced under previous director Richard Cordray. "Of the more than one million comments opposed to the rule, hundreds of thousands were personal handwritten letters," he said.
His association did provide "extensive training materials for member companies and their employees, which instructed employees to make explicitly clear that sending a comment is strictly voluntary," he said. "The fact that some customers wrote letters critical of payday lending – while standing in payday stores – further underscores the authenticity of the comments."
CFPB Acting Director Mick Mulvaney said he would look into the matter.
The Democrats asked Justice for a response by Feb. 7.