Author Archive
Charles S. Clark
Senior Correspondent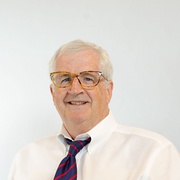 Charles S. Clark joined Government Executive in the fall of 2009. He has been on staff at The Washington Post, Congressional Quarterly, National Journal, Time-Life Books, Tax Analysts, the Association of Governing Boards of Universities and Colleges, and the National Center on Education and the Economy. He has written or edited online news, daily news stories, long features, wire copy, magazines, books, and organizational media strategies.
IT Modernization
The Taxpayer First Act would redesign the agency and boost identity theft protection.
CIO Briefing
Collaboration aims to broaden opportunities for agency subject-matter experts.
CIO Briefing
Results of self-criticism to be fewer "feel-good" after-action evaluations.
---
CIO Briefing
GAO tells contracting officers to keep a closer eye, and IRS and GSA agree.
CIO Briefing
Nonprofit monitor flags 85 removed pages, warns of harm to vulnerable groups.
CIO Briefing
Agency that has come under recent scrutiny for handling of contracts rejects IG recommendations.
CIO Briefing
Lankford, co-author of bill to end shutdowns, thanks the federal workforce for its "gift to the country."
CIO Briefing
Volume of disclosures rises when congressional oversight dominates the news, watchdog notes in new primer.
Policy
House Democrats' field hearing spotlights suffering from the most recent lapse in appropriations as message to colleagues.
Data
Watchdog found documentation gaps in pilot plan for creating central portal.
CIO Briefing
Jerry Lee took cash "for life" in exchange for delivering secret U.S. intelligence.
CIO Briefing
Main goals are accelerating hiring and curbing duplication, as Congress mandated.
CIO Briefing
Shanahan did not tilt decisions to former employer Boeing, IG concludes.
IT Modernization
GAO says planners lack roadmap to monitor agency roles in switch to new software.
Cybersecurity
Numbers of reported taxpayer victims fell 71 percent from 2015 to 2018.
CIO Briefing
Justifications of costs and benefits may not have served government's interests.
Data
A year out, preparations are on track to allow responses online, by phone or on paper.
Cybersecurity
The agency said there's no indication that survivor data has been misused.
CIO Briefing
Shanahan welcomes the investigation pushed by Democrats and transparency group.
CIO Briefing
Obama-era move toward pooled agency purchasing is updated to reduce duplication.