Author Archive
Charles S. Clark
Senior Correspondent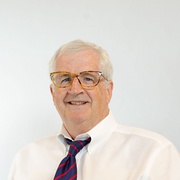 Charles S. Clark joined Government Executive in the fall of 2009. He has been on staff at The Washington Post, Congressional Quarterly, National Journal, Time-Life Books, Tax Analysts, the Association of Governing Boards of Universities and Colleges, and the National Center on Education and the Economy. He has written or edited online news, daily news stories, long features, wire copy, magazines, books, and organizational media strategies.
IT Modernization
GAO says planners lack roadmap to monitor agency roles in switch to new software.
Cybersecurity
Numbers of reported taxpayer victims fell 71 percent from 2015 to 2018.
CIO Briefing
Justifications of costs and benefits may not have served government's interests.
---
Data
A year out, preparations are on track to allow responses online, by phone or on paper.
Cybersecurity
The agency said there's no indication that survivor data has been misused.
CIO Briefing
Shanahan welcomes the investigation pushed by Democrats and transparency group.
CIO Briefing
Obama-era move toward pooled agency purchasing is updated to reduce duplication.
Policy
Sunlight Foundation launches a new portal to centralize monitoring of Trump "censorship."
CIO Briefing
Most agencies would see significant cuts; EPA, State and Transportation would be hardest hit.
CIO Briefing
Nonprofit monitor suggests violation of mission; agency sees routine update.
Data
Funding uncertainty, administrative burden on recipients continue as challenges.
CIO Briefing
Lawmakers, citing public health and environmental impact, want OMB to extend the rulemaking comment period.
Emerging Tech
Kelvin Droegemeier tells academic groups he favors stronger industry ties.
IT Modernization
Transparency advocates praised the step but said the effort lacks a lead agency.
CIO Briefing
Software recommendations come as follow-up to 2016 review of alleged political bias.
CIO Briefing
GAO tells lawmakers Defense's 67 percent rate of acting on auditors' advice trails the rest of government.
Data
The bipartisan group is worried that the expanded duties of Defense CFO David Norquist could delay reports to Congress.
CIO Briefing
Science advocacy groups take turns imploring leaders to open agencies.
CIO Briefing
Companies wrestle with "highly fluid" shutdown situation.
CIO Briefing
Senators bash White House office for mishandling interagency working group.