Delayed Security Clearance Reforms Could Increase Costs for Agencies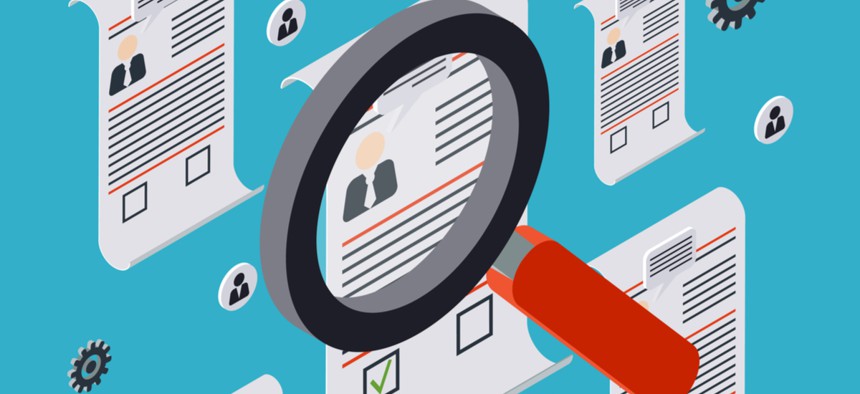 Continuous evaluation could remain a pipe dream as cash-strapped agencies get no guidance from the top.
Intelligence officials are still far behind in perfecting a system to continuously evaluate security clearance holders by scanning public records rather than relying on rigorous re-clearance investigations every five or 10 years, a congressional watchdog found.
In October 2016, the Office of the Director of National Intelligence launched an initiative to phase in continuous evaluation across federal agencies, which would allow investigators to run background checks more efficiently on current security clearance holders.
More than a year later, ODNI has yet to create a plan to implement, monitor and measure the success of the program, and hasn't even determined what the key parts of continuous evaluation should be, according to the Government Accountability Office.
Agencies were supposed to complete the first phase of the rollout by the end of fiscal 2017, but all seven agencies interviewed by GAO said the lack of guidance from ODNI hampered their ability to plan and estimate program costs. The government has floated plans to enact continuous evaluation across federal agencies since 2010, and implementation will likely be delayed even further without a clearly defined program from ODNI.
"ODNI lacks a plan to monitor and measure program performance, including for the first phase, which is underway," the GAO report said. "Without developing such a plan, ODNI cannot ensure that the program is being implemented consistently across the executive branch or that it is effectively identifying risks to national security."
Continuous evaluation is supposed to speed up the process by which agencies rerun background checks on clearance holders. Current reinvestigations begin from square one every time, but continuous evaluation would allow agencies to monitor and update personal information as it changes and prevent them from wasting resources verifying unchanged, redundant information.
Continuous evaluation also relies more on public records, such as credit reports and property records, unlike traditional background investigations that focus on interviewing a clearance seeker's friends and neighbors. Critics say traditional background investigations date to a time when everyone new their neighbors and are ill-suited to modern life.
Officials hope putting a more efficient system in place will save agencies time and money, and help reduce a backlog of more than 700,000 federal employees and contractors awaiting government background checks.
GAO found ODNI veered away from its initial plan to do away with from-scratch reinvestigations altogether, and instead intends to use continuous evaluation to supplement the current system, not replace it.
Many agencies balked at this idea, claiming their already limited resources would make it nearly impossible to run a continuous evaluation program without reducing the scope of reinvestigations.
Defense Department officials told GAO that if changes weren't made to the current process, continuous evaluation would add to their workload and would do little to decrease the backlog. They estimated more frequent investigations of some clearance holders could run up an additional $1.8 billion in costs from fiscal years 2018 through 2022.
While agencies determined continuous evaluation programs could strain their resources, ODNI has not looked into agency costs itself, according to GAO.
"Without assessing the potential effects once ODNI has further defined the program, implementing continuous evaluation could lead to further delays and backlogs in reinvestigations, and could increase agency costs," the report said.
While ODNI said it largely agrees with GAO's recommendations, the agency disagreed with the watchdog's overall conclusions, claiming the report focused more on the "growing pains" of the program than the "significant progress achieved."