Bye-Bye, Networx: GSA Awards $50B Next-gen Telecom Contract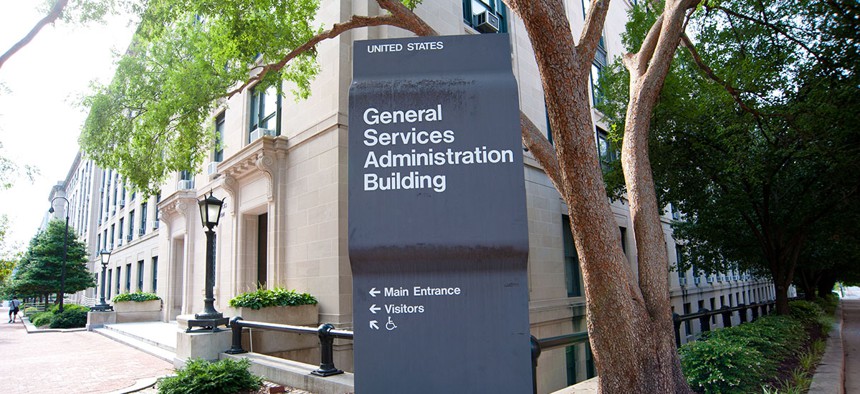 The General Services Administration selected 10 vendors for the Enterprise Infrastructure Services contract.
The General Services Administration has awarded 10 companies—a mix of telecommunications companies and systems integrators—spots on its $50 billion Enterprise Infrastructure Services contract.
The companies are Verizon, AT&T, Level 3 Communications, CenturyLink, Core Technologies, Granite Telecommunications, Harris Corp., MetTel, BT Federal and MicroTech.
The awards were posted to FedBizOpps today, concluding a three-year effort by GSA to put in place a next-generation contractual vehicle for federal agencies to purchase telecommunications and networking equipment.
» Get the best federal technology news and ideas delivered right to your inbox. Sign up here.
EIS has been in the works since 2014 and includes traditional networking and telecommunications equipment as well as an assortment of emerging technologies. Agencies will be able to buy data and voice services, cloud computing, contract center and co-located data center services, commercial satellite communications, wireless services and managed services like video conferencing.
Networx, the vehicle through which agencies currently buy their telecommunications, was extended in 2015 for another three years, even as the EIS process was delayed by a series of pre- and post-award protests. Networx, which was supposed to sunset in 2017, remains an important mechanism for government, responsible for providing almost $2 billion in services to agencies last year. Four of the companies that received awards today—Verizon, AT&T, CenturyLink and Level 3 Communications—are currently on the Networx vehicle.
EIS will be one of the largest contracts awarded in 2017. It has a five-year base period with two five-year options.