Forrester: Digital Government Reaches New Heights But Websites Need Work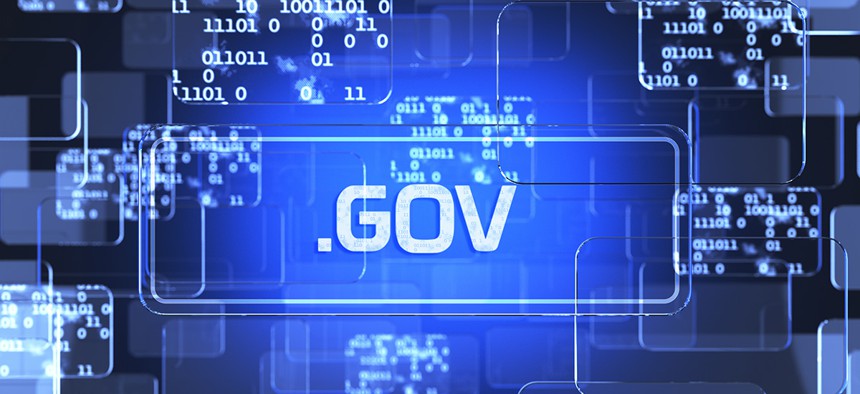 Citizens are visiting the government's digital channels more than ever before.
New research indicates digital engagement is in vogue for the federal government's hundreds of millions of customers, while in-person visits to government facilities for services are becoming less popular.
The research, released this week by Forrester Research, shows government customers are using digital channels more than ever before—and feeling more satisfied with them largely because of efforts made in the final years of President Barack Obama's two-term presidency.
"Everything digital went up, everything nondigital went down in terms of actual use," Rick Parrish, principal analyst and author of Forrester's report, told Nextgov.
» Get the best federal technology news and ideas delivered right to your inbox. Sign up here.
Based on survey data from 4,584 adults interviewed in Q4 of 2016, Forrester found the number of customers engaging with federal agencies digitally increased 3 percentage points year over year, with daily engagement jumping five points. Conversely, federal customers using nondigital channels—such as phone calls, snail mail and in-person visits—dipped five points.
As a whole, customers still engage the government more using nondigital channels, but it's clear the pendulum is swinging toward digital engagement. Websites became the federal government's most popular channel, growing at five times the rate of any in-person or digital channel. In daily use, social media topped the charts with a five-point increase, though growth varied widely among platforms; federal Twitter accounts rose by 11 points and eight points on Facebook, but dropped nine points for Instagram accounts.
Digital customer experience platforms also left customers feeling more satisfied than nondigital platforms, increasing 2 percentage points over nondigital customer satisfaction. Social media outpaced all other channels in this arena, growing an average of nine points across all social platforms. Instagram tops customer satisfaction with an 89-percent customer satisfaction rating.
Yet, the positive digital engagement growth is offset in many ways by lax federal websites "that are getting worse" and low use among costly mobile apps.
"Washington's biggest channel is getting worse and its most expensive channel isn't getting used," the report states.
Though customers are using federal websites more than ever, a majority of customers describe them as useless, difficult, confusing and amateurish.
"The website experience deteriorated the most for younger and lower-income customers and women," Parrish said, suggesting a large divide between what agencies think customers want and what their customers truly desire.
Parrish recommends agencies perform user experience reviews on their websites, read customer feedback and gather web analytics to ensure their websites are actually satisfying customers. Common sense helps here, too. Only 60 percent of people believe federal websites contain relevant information, so making sure the most sought-after data by citizens is easily accessible is a great place to begin.
Mobile apps remain another problem point for a government mired in customer experience issues. In short, federal apps cost most to develop—ranging from tens of thousands to half a million dollars—but remain one of the least-used federal channels. While apps grew 2 percentage points in 2016, only 5 percent of customers engage with the government through apps, despite an app proliferation in government that now contains some 320-plus of them. For every popular app, such as the IRS2Go and various NASA apps that have 5 million downloads, there are dozens that do next to nothing, Parrish said.
"You've got to make sure you choose the right channel for the job," Parrish said. "You've got to make sure your focus is on creating a great customer experience when you go to digital channels rather than pushing people to it."
In fact, only 40 percent of the customers Forrester surveyed thought the government should focus more on digital services, so wantonly throwing money at anything digital is not necessarily a good return on investment for agencies.
Digital experience done right involves a combination of ease, effectiveness and emotion, with emotion being the trump card, Parrish said. Digital experience efforts need to be well thought out, based on data and tested and tweaked, not rushed because of budgetary constraints.
"When you focus on digital for budgetary rather than customer experience reasons, you get underperformance at best and abject failure at worst," Parrish said. "People don't want digital per se; they want customer experience with effectiveness, ease and emotion. Our data always shows that in the federal government, emotion is the most important 'E.' Unless it has the right emotional quotient, it won't work."