White House Leaves Trump a Tech To-Do List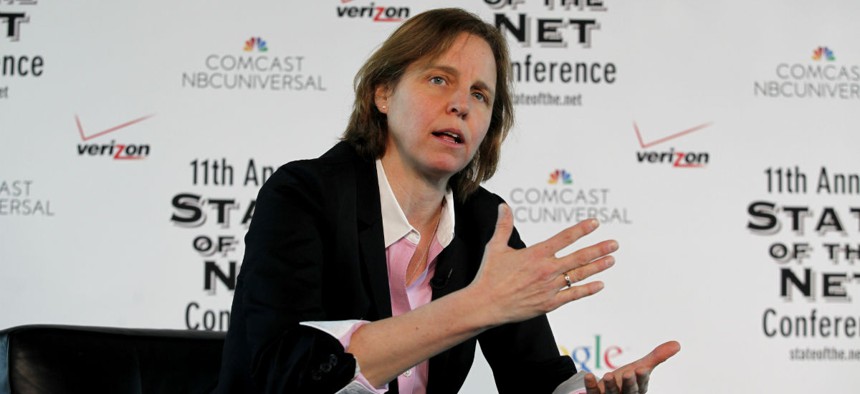 The Office of Science and Technology's exit memo features many recommendations to keep the country's tech edge.
With just a few weeks to the presidential inauguration, the White House offered recommendations for the Trump administration to keep the U.S. edge in science, technology and innovation.
The Office of Science and Technology Policy's cabinet exit memo, written by U.S. Chief Technology Officer Megan Smith and OSTP Director John Holdren, contains both a history of the Obama administration's innovation legacy and 10 actions the next administration should undertake to "address challenges across science and technology frontiers in the coming decades."
The actions' chief theme is continued investment in both research and development, and science and technology talent.
» Get the best federal technology news and ideas delivered right to your inbox. Sign up here.
In fiscal 2016, the U.S. government invested some $140 billion in R&D. To better oversee the massive funding pool, the Obama administration issued a memorandum requiring agencies with $100 million-plus R&D expenditures to develop public access plans to better release data obtained with federally funded research, with more than 20 agencies responsible for 99 percent of R&D funding doing so.
"The federal government must bear proportionally the largest burden for basic research because high risk and high uncertainty about timing and magnitude of returns limit the private sector's incentive to contribute," the memo states. "Simply supporting research is not sufficient, however; federal agencies should ensure that research results are made available to other scientists, the public and innovators who can translate them into the businesses and products that will improve our lives."
Similarly, the memo calls for the identification and pursuit of additional "grand challenges" similar to the BRAIN initiative or NASA's Asteroid Grand Challenge, whereby federal dollars and used to combat specific problems. The National Institutes of Health, for example, invested $150 million in the BRAIN initiative in fiscal 2016 alone, funding projects geared to toppling brain disorders like Alzheimer's and autism.
In addition, the memo makes clear technology means little if talent is not addressed. President Barack Obama, the first president to name a U.S. chief information officer, U.S. chief data scientist and U.S. CTO, emphasized outreach for talent and innovation more than any of his predecessors.
Tech fix-it units like 18F and the U.S. Digital Service, as well as Presidential Innovation Fellows program, served as conduits for tech talent to perform "tours of duty" in government. The memo encourages Trump's administration to pursue "strategies to make public service more attractive" including "time-limited tours of duty; short 'sprint team' engagements to bring new perspective on entrenched problems; a focus on making hiring processes as efficient as possible; and proactive outreach to the technology and scientific communities."
Tech personnel should also be empowered to "change the way the federal government delivers services and makes policy." The OSTP memo cites the Tech Policy Task Force's effort to create the Federal Source Code Policy and the White House's Artificial Intelligence Initiative and Report as examples of empowering technical talent to create meaningful change.
While President-elect Donald Trump's tech positions are unclear at this point, the memo encourages his administration to support innovative entrepreneurs "from all backgrounds" and to "expand access to entrepreneurial networks and resources across all communities."