UPDATED: Leidos Wins Massive Pentagon Health Care Records Contract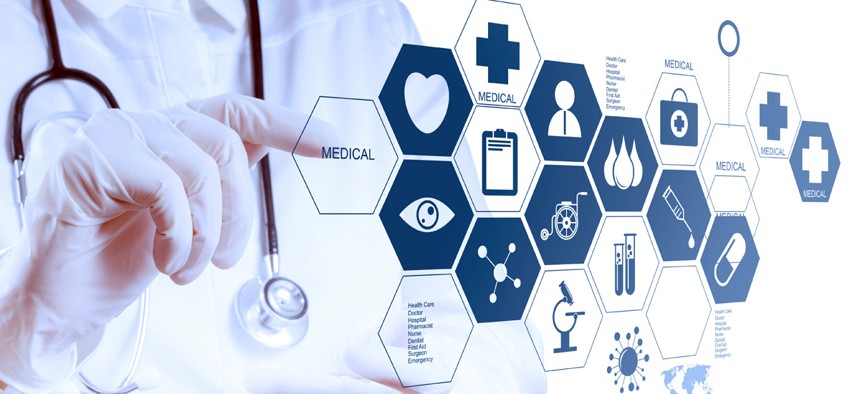 The Defense Healthcare Management Systems Modernization contract's base value is $4.3 billion over 10 years, with an expected 18-year lifecycle value of $9 billion.
This story has been updated. 
The Pentagon today awarded its years-in-the-making multibillion contract to upgrade its electronic health records system, to defense IT firm Leidos, which partnered with electronic health record vendor Cerner and Accenture Federal.
The Defense Healthcare Management Systems Modernization contract's base value is $4.3 billion over 10 years, with an expected 18-year lifecycle value of $9 billion, and will put Leidos in charge of building a next-generation health records system responsible for DOD's 9.6 million beneficiaries.
Eventually, the software will be deployed at more than 1,200 sites and across 56 inpatient hospitals and medical centers. The final cost estimate is down from the initial $11 billion over the project's life cycle.
In a briefing with reporters Wednesday morning, Frank Kendall, undersecretary of defense for acquisition, technology and logistics, called the contract award an "important step in the acquisition of a modern health care system for DOD."
"It's not the final step by any means; we have a lot of work ahead of us, but this is the culmination of two years of work to get here," he said. "We have taken the time to do this job right."
The highly competitive contract initially saw six initial bids narrowed down to three by February: IBM and partner Epic Systems; Computer Sciences Corp., with HP and EHR developer Allscripts; and the Leidos-led team all in the running.
Work under the contract, which DOD began conceptualizing in 2013, will begin with deploying and field testing software to ensure its security and operational capabilities across eight locations in the Pacific Northwest by the end of 2016. DOD's target, Kendall said, is to have the health records platform "interoperable and running" across all sites by 2022.
"That's our baseline," he said. "We are going to refine that based on the award and initial technical discussion. We'd like to go more quickly."
Kendall, speaking alongside Dr. Jonathan Woodson, assistant secretary of defense for health affairs, and Chris Miller, the program executive officer of the Defense Healthcare Management Systems, said the contract award took in consideration both interoperability and cybersecurity.
Miller acknowledged public and congressional criticism in recent years over an inability for the current DOD health records systems to share health records with the Department of Veterans Affairs. DOD's current health records systems, the Armed Forces Health Longitudinal Technology Application, or AHLTA, was developed by Leidos when it was known as SAIC.
Miller said DOD will "comprehensively test the product" and dig "deep into security and interoperability both with VA and the private sector" before deploying it. He told reporters DOD and VA have made major interoperability improvements over the past two years.
"The DOD and VA are interoperable today electronically," Kendall said. "We send over a million pieces of data a day to VA. We have interoperability we'll be certifying to the Congress here very shortly. We want to sustain that and enhance that with this new system."
Kendall said DOD wants interoperability not only with VA but also with commercial providers. "Interoperability was a fundamental consideration," he added.
The Pentagon is also concerned about cybersecurity, he said.
"We wanted to make sure we took adequate steps to protect the information that will be on this system, as well as the privacy of health care information," Kendall told reporters.
In a statement, Leidos spokeswoman Jennifer Gephart said the company is "honored" to work on the contract.
"Our team stands ready to lean forward with the DOD to implement a world class electronic health records system," she said.
When reached for comment, both competing systems integrators also provided Nextgov comment.
"Today, CSC learned of DOD's decision regarding the Defense Healthcare Management System Modernization contract award," said CSC spokesperson Heather Williams. "While this is not the outcome we anticipated, we'll receive a debrief and evaluate our options."
IBM spokesperson Clint Roswell told Nextgov: "We are very disappointed by today's announcement and firmly believe that our proposal, along with our combined expertise, would provide the U.S. Department of Defense with the most innovative technology platform to best serve our military families now and into the future."
He added, "We stand ready to help the Defense Department in this endeavor."
Either company could potentially file a bid protest within 10 days of the contract award. Bid protests are not uncommon with contracts of this magnitude – the scope of the deal is on par with some of DOD's weapons systems – but Kendall said if a protest is filed, he believes DOD followed the rules.
"We think we're in a good position; we followed the rules put in place," said Kendall, noting DOD had "viable bidders in the end" that resulted in "a clear best-value solution for us."
"We're hoping there is not a protest," Kendall said. "We're prepared to deal with it if there is."