Warner calls TikTok an 'enormous threat'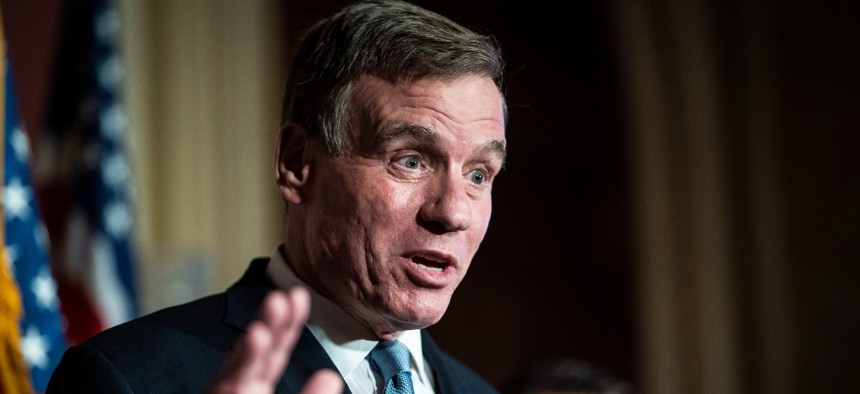 The chairman of the Senate Intelligence Committee said the U.S. regulators have a "huge mountain to climb" when it comes to reducing risks from the massively popular, China-owned social media app.
TikTok has become an "enormous threat" to the United States, the chairman of the Senate Intelligence Committee said on Sunday. 
Sen. Mark Warner (D-Va.), a longtime critic of the China-owned video app, described the platform as a "massive collector of information" of U.S. youth. Data from Forrester Research indicate that show the app reaches about 60% of the U.S. online population between the ages of 12 and 17 log onto TikTok on a weekly basis.
So, if you're a parent and you got a kid on TikTok, I would be very, very concerned," Warner said on the Nov. 20 edition of Fox News Sunday.  "All of that data that your child is inputting and receiving is being stored somewhere in Beijing," Warner said, suggesting that former President Donald Trump "was right" to attempt to prohibit the use of the platform via executive order – a move President Joe Biden nullified last year.
The Justice Department has reportedly been active in recent months to negotiate a deal with Bytedance, the Chinese firm that owns TikTok, to limit its ability to collect data on U.S. users and send that information to China.
Warner said that the Justice Department has "a huge mountain to climb," noting how the Chinese government can use the platform to promote influence campaigns against the U.S. public.
Congress has also taken steps to curtail TikTok's exploding popularity in the U.S.  The fiscal year 2021 House-passed National Defense Authorization Act barred the use of TikTok on all government equipment after the Department of Homeland Security and the Pentagon banned the app from federally owned devices in 2020, in an apparent response to efforts led by Senate Majority Leader Sen. Chuck Schumer (D-N.Y.). 
Last week, FBI Director Chris Wray told the House Homeland Security Committee that teh bureau has "national security concerns" about TikTok. "They include the possibility that the Chinese government could use it to control data collection on millions of users or control the recommendation algorithm which could be used for influence operations, if they so choose."
Sen. Tom Cotton (R-Ark.) also a guest on Fox New Sunday, called TikTok "one of the most massive surveillance programs ever, especially on America's young people."
A chief operating officer for TikTok testified in September that the company has recently made "progress toward a final agreement with the U.S. government to further safeguard U.S user data and fully address U.S. national security interests."