National Cyber Director's Office Elevates Key Personnel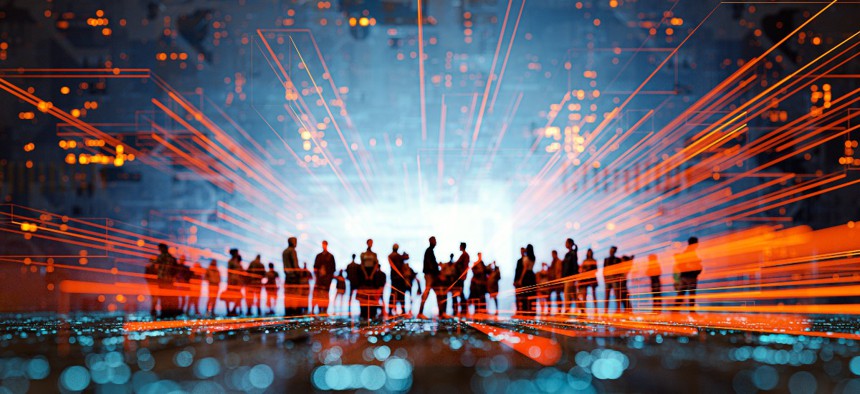 Nick Leiserson helped develop legislation that created the cyber director's office. A year after its establishment, he's moving to a position where he can use it to shape policy.
The White House marked the anniversary of the Office of the National Cyber Director with the announcement of a lengthy list of fresh appointees—indicating significant gains in an intense staffing effort.
"These appointees have brought deep expertise, valuable skills and crucial diversity to the White House as ONCD works alongside the National Security Council and other partners across the government to advance the Biden-Harris Administration's priorities for securing the Nation's cyberspace," National Cyber Director Chris Inglis said in a release Tuesday. 
"As ONCD heads into its second year, I am inspired by and grateful for the commitment that these appointees bring to our team as we work together to ensure that all Americans can thrive in our increasingly interconnected society," Principal Deputy National Cyber Director Kemba Walden added.
Among the new appointees, is Nicholos Leiserson. Lieserson was one of the first to join the office, even fielding press calls while he served as deputy chief of staff in its early days. He is now assistant national cyber director for policy and programs, according to the White House announcement, which noted his decade-plus tenure as an aide to Rep. Jim Langevin, D-R.I. Langevin was a key member of the Cyberspace Solarium Commission and a principal author of the National Cyber Director Act, which authorized the office.
ONCD has also secured Joyce Corell, a supply chain security specialist who worked for the Office of the Director of National Intelligence during the Trump administration. Corell was not listed in any of the office's periodic personnel announcements. She participated in an event Auburn University's Frank Cillufo recently hosted on the importance of cyber-informed engineering. Cillufo, a former Department of Homeland Security official under the George W. Bush administration, also contributed to the Cyberspace Solarium Commission.