Historic NATO Meeting Extends Cybersecurity Collaboration to Asia-Pacific Allies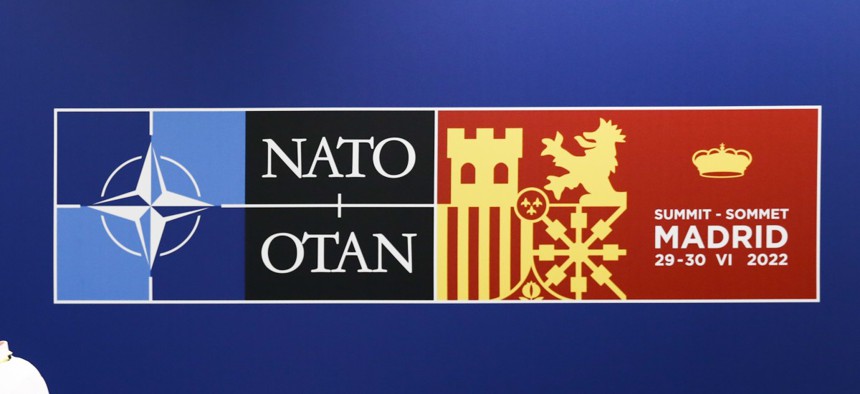 The security alliance is squaring off against Russia and China by building a coordination capability for rapidly responding to cyber attacks.
The North American Treaty Organization committed to establishing a way for member states to coordinate their response to significant cyberattacks in advance of their meeting this year, in which Australia, New Zealand, Japan and the Republic of Korea will participate at the leadership level for the first time, according to the White House.  
"This summit in Madrid will convene all 30 Allied leaders and key NATO partners from Europe and Asia. For the first time, it will include NATO's Asia-Pacific partners at the leaders level," reads a fact sheet the White House released Wednesday highlighting U.S. contributions to "strengthen the rules-based international order" amid Russia's invasion of Ukraine.
According to the statement NATO members released Wednesday, "Allies have decided, on a voluntary basis and using national assets, to build and exercise a virtual rapid response cyber capability to respond to significant malicious cyber activities."
The need for such capabilities was highlighted by a security-focused Canadian minister as leaders of the richest economies discussed plans to develop criteria for funding an alternative market of emerging technologies for developing nations. G7 leaders recently called for hundreds of billions in investment to that end, amid fears Chinese tech vendors could lay the foundation for attacks by coordinating with Beijing.
"The United States will offer robust national capabilities as part of this support network," the White House fact sheet said of the virtual exercise and response coordination effort, while noting a new strategic concept that will focus on the budding collaboration between Russia and China. 
The concept will "guide efforts to safeguard Euro-Atlantic security in response to Russia's aggression, as well as the systemic challenges posed by the People's Republic of China, and the deepening strategic partnership between Russia and China," the White House said, adding that the response capability will build on lessons learned from the conflict in Ukraine.
The U.S. also committed to facilitating access to its test and accelerator sites in the interest of preserving allies' technological edge, the White House said.
"Leaders will offer pledges to help stand up a new Defense Innovation Accelerator for the North Atlantic, which will support NATO's efforts to boost interoperability and ensure that every Ally has access to cutting-edge technological solutions for military needs," according to the fact sheet.