NSA, CISA, FBI Issue Joint Advisory Against Russian Hackers Amid Growing Tensions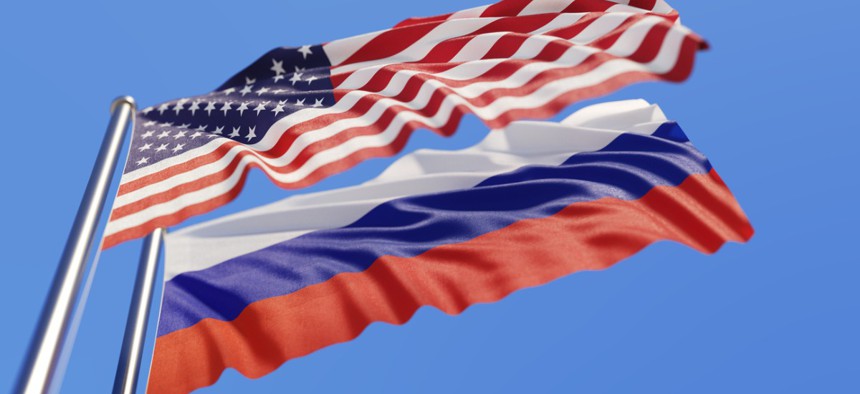 The warning comes as a military build-up occurs at the Russian-Ukrainian border.
On Tuesday, three agencies issued a joint cybersecurity advisory warning relevant organizations of state-sponsored Russian cyber threats and provided federal agencies and organizations an overview of tactics employed by malicious cyber agents. 
Issued by the Cybersecurity and Infrastructure Security Agency, Federal Bureau of Investigation and National Security Agency, the advisory aims to raise awareness of the common threats utilized by Russian hackers against business systems. 
"Historically, Russian state-sponsored advanced persistent threat (APT) actors have used common but effective tactics—including spearphishing, brute force, and exploiting known vulnerabilities against accounts and networks with weak security—to gain initial access to target networks," the advisory reads.
Some of the tactics the agencies list include stealing credentials using existing accounts, password guessing and vulnerability exploitation, along with malware deployment.
"CISA, the FBI, and NSA encourage the cybersecurity community—especially critical infrastructure network defenders—to adopt a heightened state of awareness, conduct proactive threat hunting, and implement the mitigations identified in the joint CSA," the notice continues. 
Each agency recommends that critical infrastructure organizations practice mitigation measures like log collection and retention and monitoring failed authentication attempts and suspicious account and user activity. 
This warning comes ahead of U.S diplomatic negotiations with Russia as the country heightens its military presence along the Ukrainian border. 
In response to the escalation, U.S. Deputy Secretary of State Wendy Sherman is currently in Europe meeting with U.S. allies this week to coordinate deescalation dialogues. 
Secretary of State Anthony Blinken is also holding meetings with foreign dignitaries to continue diplomatic efforts.
"The Secretary reiterated steadfast support for Ukraine's independence, sovereignty, and territorial integrity in the face of potential further Russian aggression and stressed the U.S. commitment to impose significant costs should Russia escalate actions against Ukraine," the State Department said in a press release.